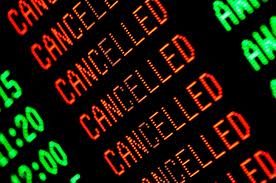 It's a funny old world. A week ago the average Australian probably didn't even know what Fair Work Australia was, let alone how it impacted on them. Since Alan Joyce staged his company 'stop work meeting', most Australians are now experts on our Industrial Relations laws.
Over the last three days I've had animated (and informed) discussions about FWA with taxi-drivers, limousine drivers, a gardener, a doorman, hotel reception staff, accommodation managers, retirees, dog-walkers, teachers, check-in staff, passengers, refuellers, baggage handlers, fellow pilots, cabin crew, operations staff, security guards and writers. I haven't sought many of those discussions out, but a pilot's uniform seems to prompt people to strike up a conversation and I do love a good chat!
It's been fascinating and illuminating. The 'airline that stopped the nation' (and that's something of a misnomer since Jetstar and Virgin simply worked a whole lot harder…) has raised the awareness of Industrial Relations in a way that hasn't happened since the water front stoush over at Patricks. Opinions are polarised (as they were then and in the earlier '89 Pilots dispute). There are those who will never see the other point of view, but what's great to see is that level of debate still continuing even after the Melbourne Cup! (I thought for sure, once the Nation stopped again, Mr Joyce and the unions would be forgotten..)
How wonderful to live in a country where disparate opinions are not only tolerated but expected. How fantastic to find myself discussing the state of Australia's IR laws at 6 am on the beach surrounded by rowdy neighbours and acquaintances, with a collection of bored dogs trying to round us up so they could have their walk. (At that time of the day it's ALL about them…)
Thanks, Mr Joyce, you may just have engaged a lot more of the population in IR debate and being informed is vital to a robust democracy.