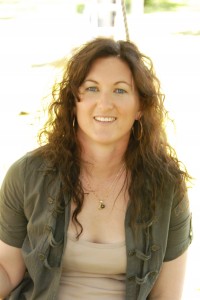 Fiona Palmer, author of three lovely stories all set in rural Australia is my guest today. Her latest release 'THE ROAD HOME' is a wonderful heartwarming story about one girl's struggle to prove to herself and her brother that she can run the family farm.
Thanks Helene for having me. I can't wait to get my hands on Burning Lies. Why do they make us wait so long!! ( I feel your pain, Fee!!)
Today I thought I'd talk about my little 5 house town of Pingaring, especially since it featured in the Penguin Presents clip. I loved how the guys captured my little town with the sunsets and sunrise.  For me, this place is magical. Especially sunsets at the lake with the locals.
At the moment all the farmers are on their tractors seeding. You can hear them working in nearby paddocks, as you drive past you can smell the fresh turned earth. It always brings a smile to my face and I hope those seeds bring nice healthy crops for the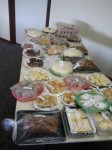 farmers.
Being a small town/community like Pingaring means we all have to pull together and volunteering is a big part of that. We had our Mothers Day Luncheon last week, which the golf club ladies hold every year to raise money.  At the moment there are 2 – 3 ladies who play golf. (I play hockey, but try golf when we have a bye) I am also the secretary for the golf club, so I try to get there as often as I can. We had nearly 80 ladies from around the district come for our Mothers Day lunch. A three course meal for $25. Bargain!
But with only around 4 ladies to do everything, with a couple of outside helpers, it was very busy. (On top of that, we all had to cook heaps of goodies for the cake stall)  It was a wonderful day and lots of money was raised.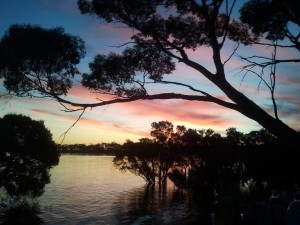 But small communities need everyone's help if we are to keep our clubs and events going.  It's hard to progress a little town like ours when you can't see a future.  For our town to grow we'd need more farmers back. So many have sold up, been brought out by their neighbour and left. So each year we keep shrinking.  We worry that we will lose our local shop next which is the hub of our community. It was bad enough when we lost our school and kids had to be sent to three different towns, so while people are in those bigger towns getting their kids they shop there.
I often think of ideas to try to help our town, but it would take a lot of effort and everyone is already so tired from years and years of volunteering. When I took over the job for golf a few years back, the previous lady had been doing it for seventeen years. I wonder if I'll go close to that?! I also do the secretary job for our Progress Association. It's lucky I work from home and can set my own hours.
Even though it may sound a little doom and gloom, I still love it here and don't wish to move…ever. Besides, all these hard luck stories make great idea's for my books.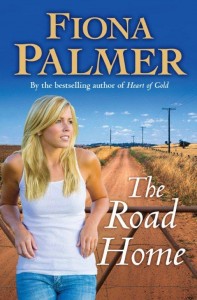 Fee, it's wonderful to hear there's such community spirit in the district with Pingaring at the centre of it all. I often look down at the small towns as I fly over western Queensland and wonder about the people that live there.
You've given us some great insights into the multi-tasking that has to happen if the towns are going to function. And sounds like you wear many different hats!!!
I love the Penguin film – captures you and your books perfectly!
Thanks for visiting today 🙂
Find Fiona Palmer at www.fionapalmer.com
On twitter
And on Facebook