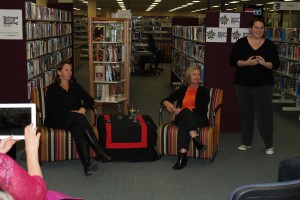 Coffs and Bello?
Sounds like I've got a bad chest cold when in fact I've just had the most wonderful couple of days in Coffs Harbour and Bellingen.
It started with chauffeur drive pick up from Coffs Harbour. Wagtail Cottage B&B is gorgeous, but add in the wonderful host, Jenn and Jeanette, plus Daiquiri and Strawberry and I almost didn't want to leave! Thank you, ladies, for a fabulous stay.
Thanks also to the Coffs Harbour library staff, Cassie and Alison, and the team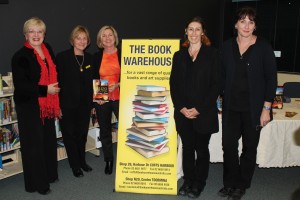 from Book Warehouse who looked after me so well. Liz Keen from ABC Open was a very gentle interviewer who asked excellent questions.
Lastly, thanks to the lovely audience who stayed around to chat afterwards.
All round a fabulous night.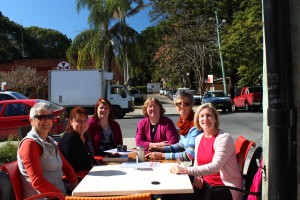 The next day my wonderful hosts drove me up the hill to Bello where we caught up with Bronwyn Parry and Karly Lane and Diane Curran for a yummy morning tea. There is nothing like sitting in the sun, drinking excellent coffee and solving the problems of the writing world! Books for all and unlimited royalties seems like a great idea 🙂
We eventually strolled up the street to Bello Library in time for our chat.
Librarians have changed so much since I was a child and Sharon is the perfect example of a book lover living the dream and sharing her love of stories. Her enthusiasm was infectious! The welcoming audience suggested some great strategies for turning our books into movies. Might just have to investigate them further!
Sadly it was then time to head back down the hill and start the long journey home. I landed back in Cairns at 10.30 pm last night and the smile was still on my face (albeit a little weary).
Thanks Coffs and Bello, it was a fabulous two days 🙂