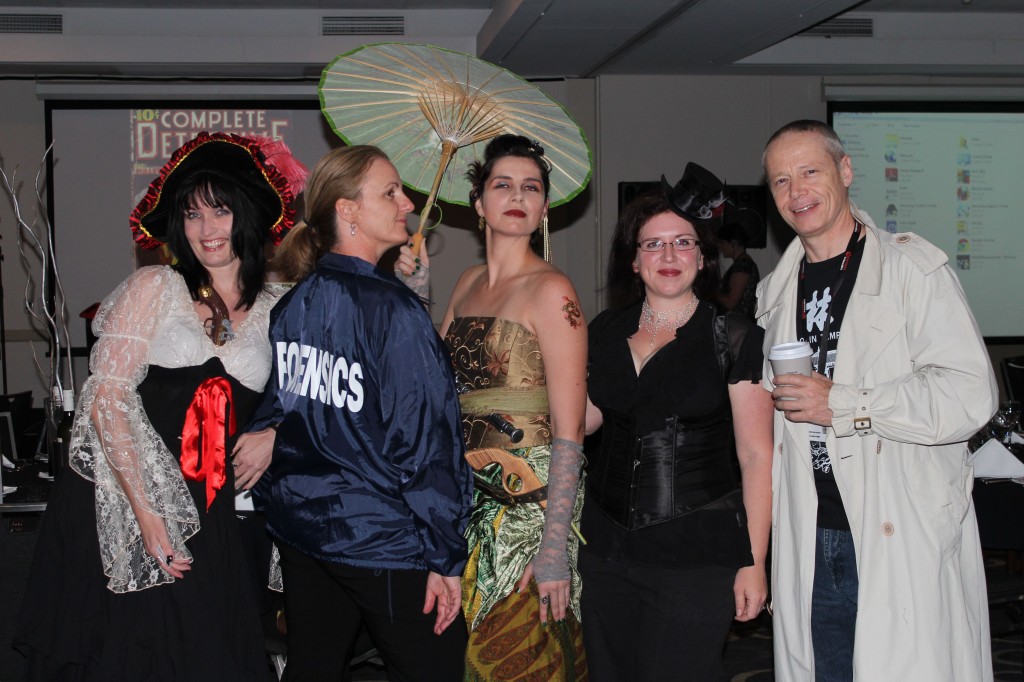 The first thing I noticed at the welcoming cocktail party for GenreCon was the bass note to the buzzing conversation. The second thing was how many familiar faces were there from fellow writers to readers to publishing industry professionals. I'm a regular attendee at RWA conference and those romance writers know how to party, but they are also mainly women so the volume of noise is like being in the vicinity of a flock of lorikeets roosting in eucalypts full of blossom. GenreCon had an even mix of genders and it made for an entertaining weekend with a very different sound.
GenreCon is the brainchild of the Queensland Writers Centre. Past CEO, Kate Eltham, set the ball rolling and new CEO, Meg Vann, along with Peter Ball and the QWC team, did a magnificent job to pull it all together. Writers and readers from across the genre spectrum came together to celebrate what I class as Popular Fiction. We're the writers whose books are found in airport and chain stores. Everything from crime, to speculative fiction, fantasy , sci-fi, horror, and of course romance, was celebrated over the weekend.
Breakfasts were a highlight as award winning historical author Anna Campbell is also an early riser so she and I caught up for a chat over a decadent feast. (Back to reality this morning…) Sarah Wendell, of Smart Bitches Trashy Books fame, was as engaging in person as she is on her blog. She also worked tirelessly all weekend delivering workshops, being on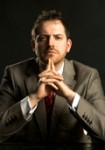 panels and also participating in an intimate 'In Conversation With' style chat. All her sessions were packed to the rafters. Fantastic to see she's returning to Australia in August 2013 to attend the RWA conference. We're in for a treat!
English fantasy writer, Joe Abercrombie, was delightful. As the other headline act of the convention his self-deprecatingcharm made him accessible and entertaining. (Of course, I'm totally biased when it comes to blokes from northern England – GW's neck of the woods!) I'm enjoying reading his latest release Red Country. Just as soon as I finish edits on Half Moon Bay I'll be diving back into the weary, gritty world he creates.
The other highlight for me was the Plotters versus Panster debate. Clearly I am biased so I was cheering madly for the pansters, but there were some compelling arguments from the plotters. If Daniel O'Malley hadn't spontaneously kissed Kate
Eltham, chair of the debate, I think the plotters may have won. Thankfully, in an inspired rush of something, Daniel saved the day with a move no one saw coming – and isn't that what writing's all about?
All in all it was a great weekend full of interesting panels, workshops and speakers. It was fantastic catching up with old friends, making new connections and being part of a vibrant get-together. I predict that GenreCon is a rising star of the writing world. Put it in your diary for next year – it's coming to Brisbane – and check out QWC for dates in the coming weeks.
A huge thank you to QWC for including me in the inaugural event and well done on providing a polished exciting weekend celebrating all things Genre!