It's hard to comprehend how an area of low pressure in the Gulf of Carpentaria could spawn a deluge that
roared down the east coast of Australia sweeping all before it in its fury.
Flying from Cairns to Melbourne today I saw the land slowly change from emerald green to muddy brown to silvery-beige and black. Ours is a continent of extremes and no more so than in summer time when the monsoon rains fall and yet the fires still burn.
It takes a special toughness to dust off and start again when all is lost beneath the flood waters or consumed by the flames.
Ordinary people find that strength with no fanfare, no camera lights and the satisfaction of rebuilding being their only reward. They are the true heroes of our nation. The rest of us need to dig deep and give generously, and remember them even once the media's moved on.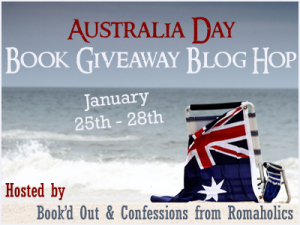 And so to the winners of the Australia Day Blog Hop Book Giveaway. Thanks for being part of the  celebration of all things rural.

The winner of Fiona Palmer's wonderful story, 'The Road Home' is Shannon Garner.

The winner of 'Heart of the Valley' by the talented Cathryn Hein is Sue Stirrat.

The winner of the heartwarming 'Jilted' by Rachael Johns is Pokarlla Kiara.

Please contact me with your postage details, ladies. I'm home in Cairns on Saturday so your prizes will be winging their way to you next Monday.  Enjoy reading fantastic rural Australian stories!

Thanks to Book'd Out and Confessions from Romaholics for setting the blog hop up.