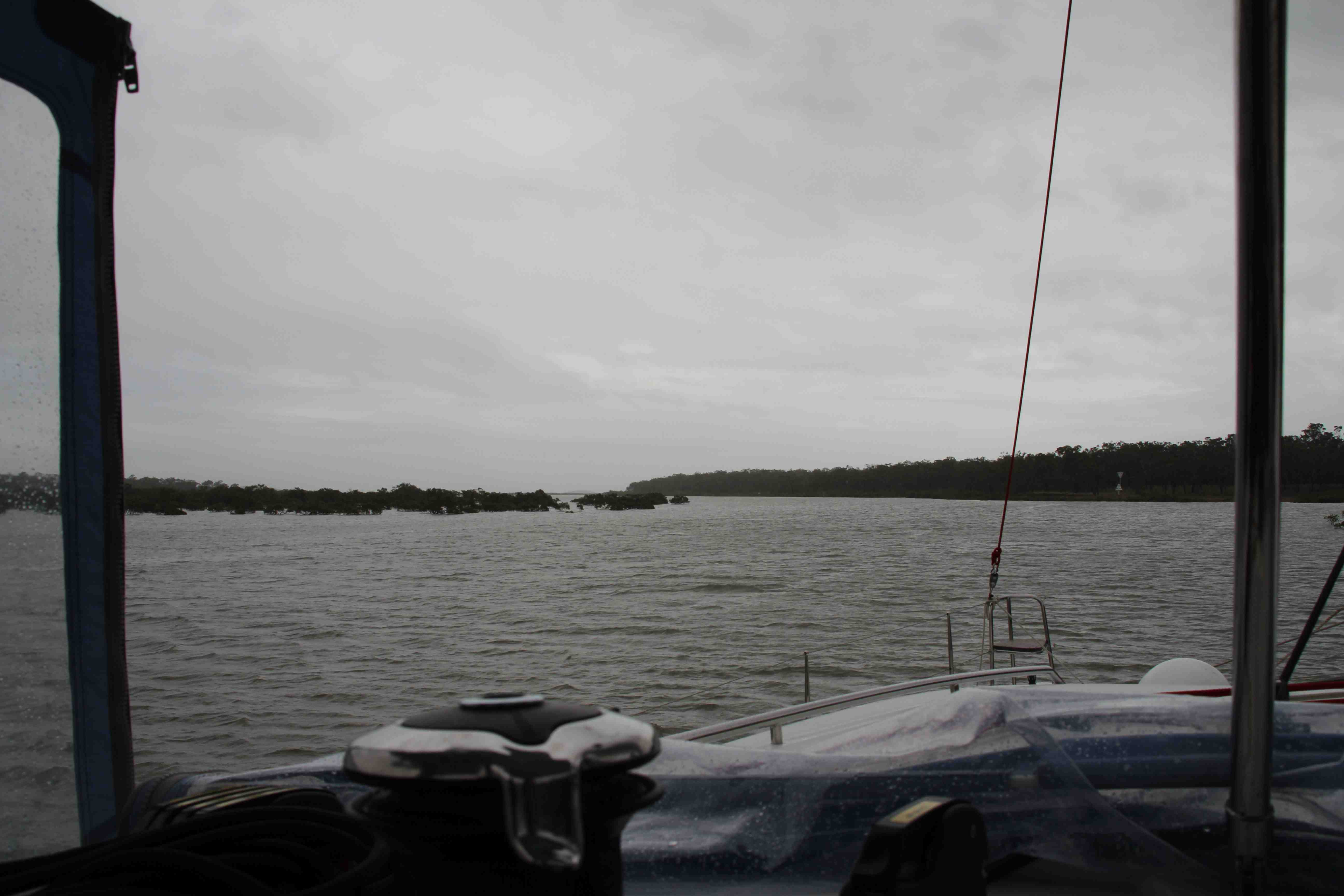 Looks can be deceiving. Beneath the calm waters of The Narrows lurk hidden rocks, shoals and bankings ready to snare the unwary. The channel runs up the western side of Curtis Island to the north of Gladstone and through to Port Alma near Rockhampton. With a strong wind warning outside it was our only option if we wanted to keep moving north. I was apprehensive about sailing up a waterway that goes through green areas on the map – yep, that's right, over land… But after some prodding from our friend Brett (thank you!!) I did some more research.
Yesterday's meeting with Pete, he of the proposed knighthood, was serendipitous. He welcomed me into his converted fishing trawler, with its varnished timber and a lifetime of clutter, and then proceeded to point out the highs and the lows – literally – of The Narrows. Nothing fancy just the things I needed to know about the tidal range and most importantly what to expect.  Watching your depth sounder countdown to below 1 metre is okay if you're expecting it – not great but okay.
So we dodged the water quality testing buoys, a fisherman who was either very lost or very busy, counted down the marks, ticked off the creeks until finally the first set of leads (or ranger if you're in the USA) came into sight.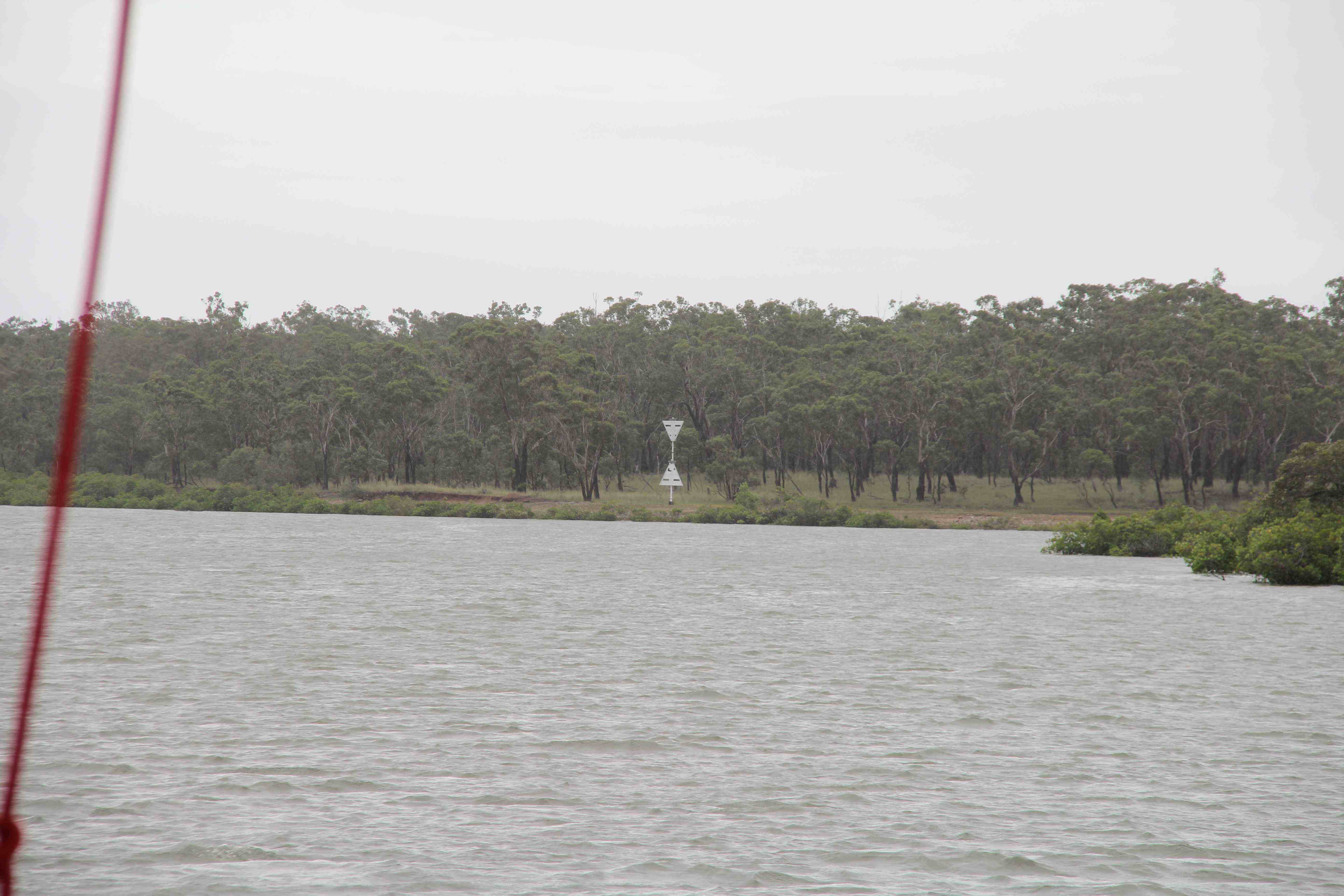 This deceptively simple system ensures you stay on the correct course and out of harm's way. Often leads or leading lights are used to guide ships into safe harbour and over bars. Today it was all about a cattle crossing complete with railings and ramps.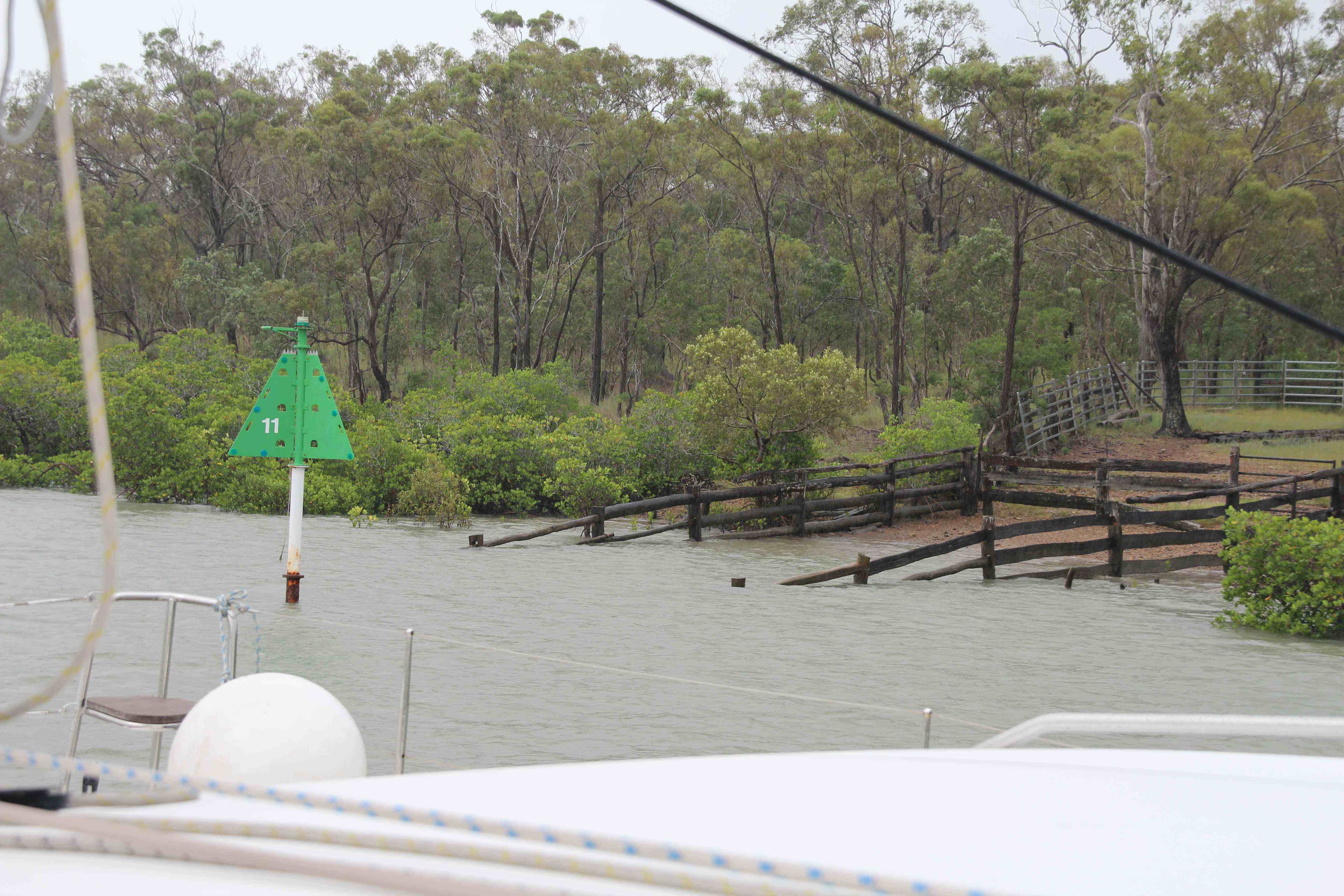 So the moral of today is any waterway can be safely navigated with the right advice, the correct signage and a little bit of planning.
Kind of reminds me of life really!