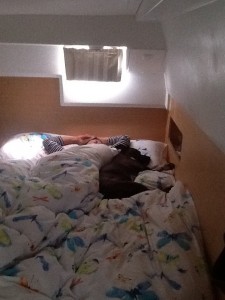 Last night's sail was hard yakka and I was grateful that social media kept me awake to 6 am and the end of my watch. I don't think my bed has ever looked soooo good… Capt G was most amused and even snuck down to snap a photo of Zeus keeping an eye on me. Or something…
But the day got better! At one o'clock I was busy wrestling one of Darcy's scenes into shape when Capt G started yelling, 'Whales on the starboard bow!' He killed the motors and we drifted as a pod of six went through their fin slapping routine. It definitely looked like 'demonstration, assisted practice, unassisted practice' for a young calf. Most of my photos didn't work as I was on a high zoom, but eventually they meandered our way for a look see before heading north again. A magic moment indeed.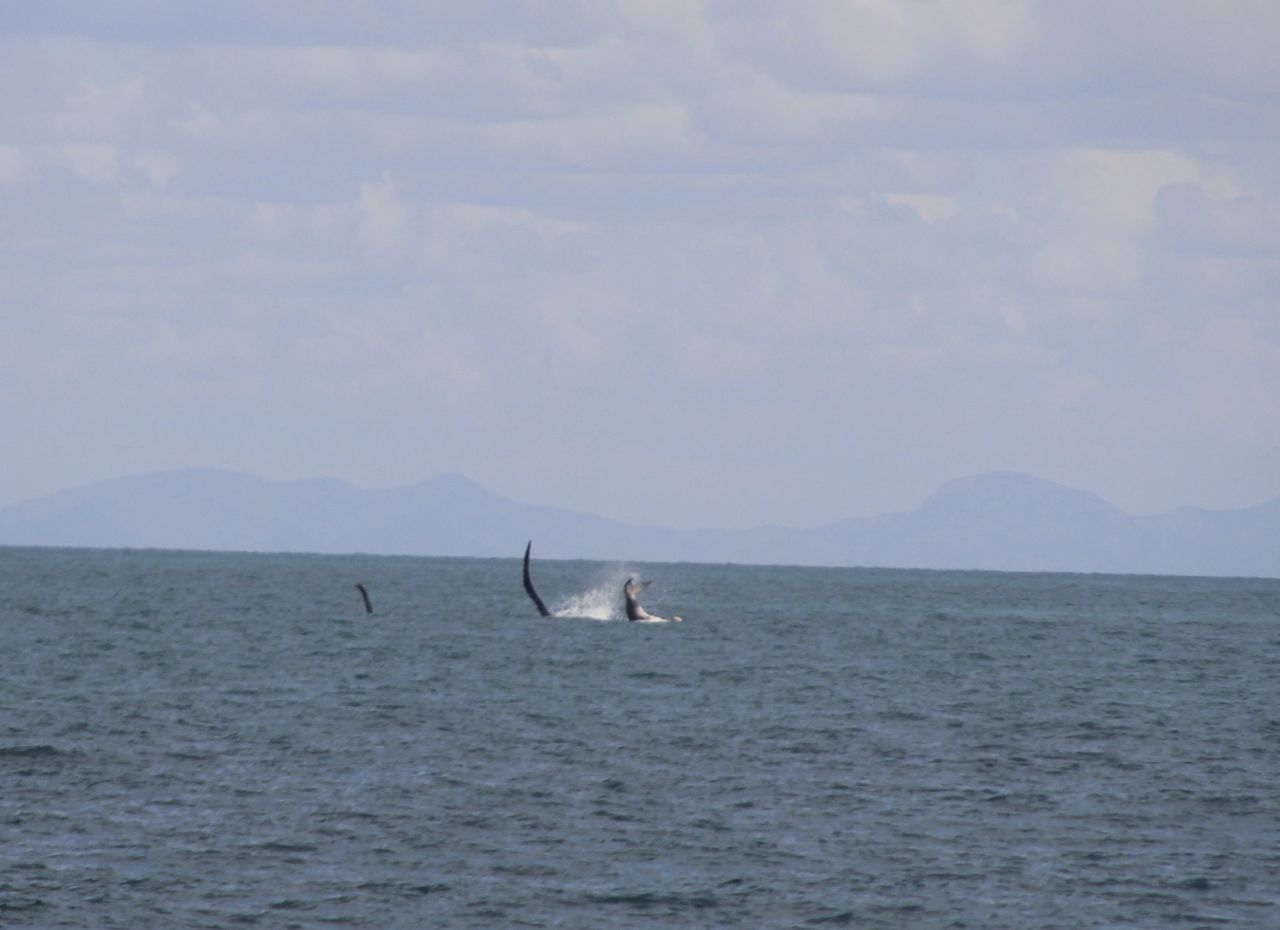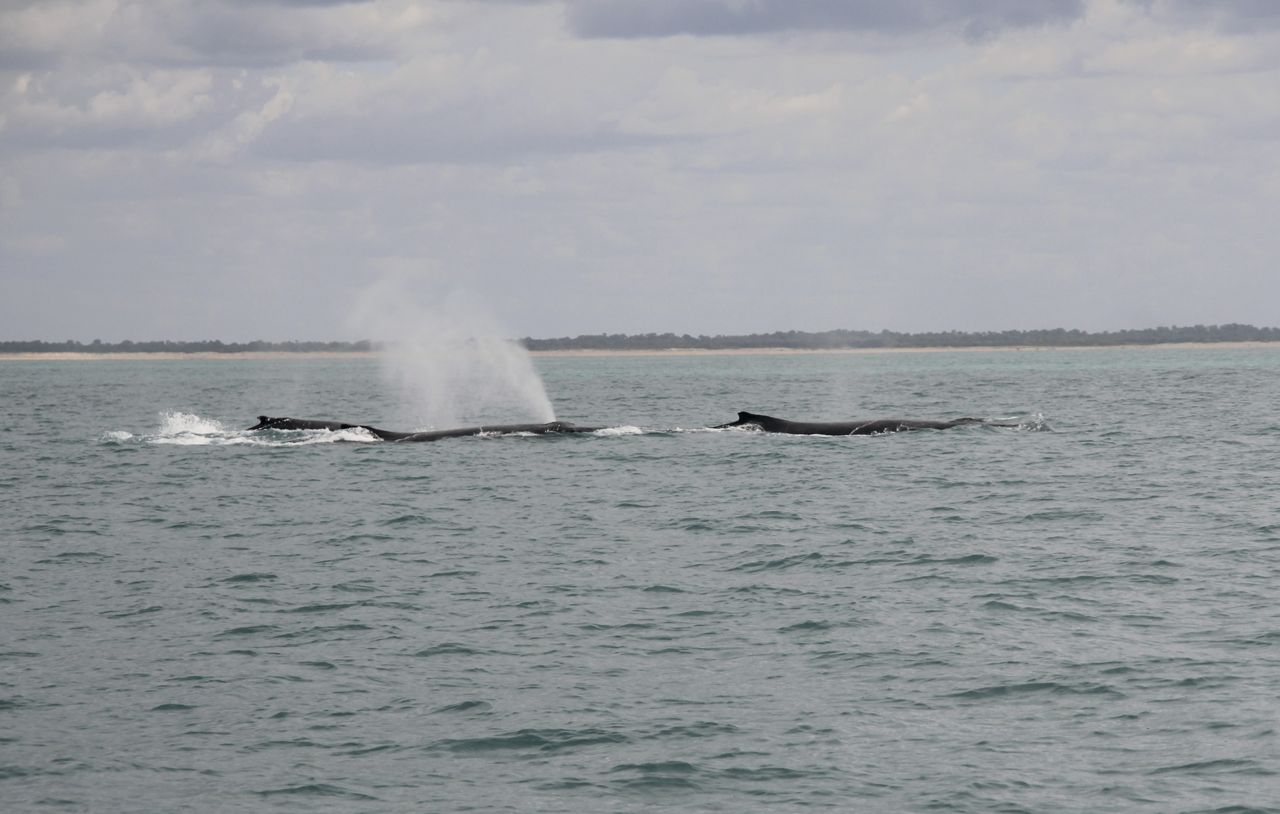 Then to top it off, Capt G cooked a delicious meal and we watched the sun set as late arriving boats hurried for the safe harbour of Cape Upstart. We've decided to stay put tonight and press on tomorrow. Looking forward to a good night's sleep!