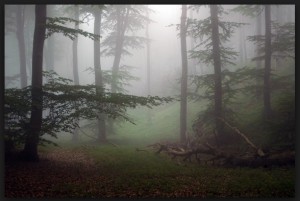 Today's guest is debut author C.T. Green whose new release, The S.E.R.A. Files has just hit the Amazon shelves. I love reading about other writers motivation so here's a quick blog bite from Cass!
Welcome, Cass, and over to you 🙂
Helene, thank you for hosting me on your blog. You asked me where I write and what inspires me. Well, like quite a few authors I know, I write at the kitchen table. Mostly because my writing desk is overflowing with craft books, folders and the detritus of a writer with children and a husband who tend to hand me things when I'm in the throes of work.
Rather than put a picture of a table (however lovely I think the restored antique is) I'm going to add what sparks my imagination. I use pictures as a source of inspiration for my writing—an arresting landscape or handsome man always helps me picture a scene or create a character.
Even if it's a feisty heroine who's going to give my hero lots of trouble! : D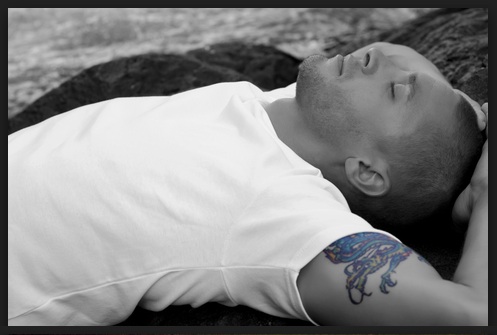 Author Bio

Before becoming a writer C.T. Green worked in advertising for ten years. She also completed a Bachelor of Arts with majors in communication and literature.

C.T. Green now lives in regional Australia with her husband, children and extensive collection of animals – amongst whom is the world's bossiest goldfish.

In between writing, i.e. arguing with her characters and occasionally posting to her blogs, she reads, drinks vanilla coffee, kid wrangles, enters writing contests and avoids the goldfish.

Website: http://www.ctgreen-author.com/

Facebook: https://www.facebook.com/C.T.GreenAuthor
#1 RECOVERING GABRIEL

Angels are trouble. But a Fairy Godmother is The Law.

Callie Burns works for SERA, the Supernatural Entity Recovery Agency, aka the Scary Fairies. As a Fairy Godmother, it's Callie's job to grant wishes and deport supernatural creatures back to their plane of existence. Now she's got an angel in her sights… Gabriel's a gorgeous, sexy distraction to Callie doing her duty.  But she has a reputation to maintain and no smoking hot angel is going to mess that up. Gabriel is determined he's not going anywhere and he'll try everything he can to convince Callie he belongs on Earth. But she's equally determined to get the job done before the angel kills everything in sight – even if that means fulfilling Gabriel's deepest fantasy.

#2 HANDLING MERCURY

Vampires go for the throat. But a Fairy Godmother aims lower…

Elizabeth and Mercury both work for SERA, the Supernatural Entity Recovery Agency. Despite the fact Elizabeth's a Fairy Godmother and Mercury's a vampire, they make a deadly duo when it comes to deporting supernatural beings. But Mercury and Elizabeth's perfect partnership changes the night a wish is granted.

Now Elizabeth can't think of Mercury without remembering how sexy the vampire is under his cool demeanour and designer clothes. And Mercury can't forget the taste of Elizabeth's blood nor the desire to have her in every other way as well. Can their partnership survive and will they find a way to grant their very own wishes?

#3 FINDING NAVARRE

A lone wolf is about to find out old dogs can learn new tricks.

Navarre is a werewolf and the Director of SERA. It's his job to oversee the agents who deport supernatural beings from Earth. He loves his work and his vaunted reputation for remaining calm under pressure. But all that is about to change. Tor is also a werewolf and SERA's newest agent. He's out to catch not only the bad guy, but his elusive boss as well. It's love at first sight for Tor, but Navarre doesn't seem willing to take another chance on a relationship. When a mission goes bad and suddenly it's Tor's life on the line, Navarre must overcome his fears if he's going to experience true love before it's too late.

#4 TASTING ABSINTHE

Two's company, will three prove too much of a crowd?

Absinthe is a Fairy Godmother with SERA and Bryce is her irresistible partner. Absinthe is all about getting to know Bryce away from the job, but he comes with one big problem. His best friend Grey is a werewolf and Absinthe does not do wolves. Bryce is in love with Absinthe. Problem is, he's also in love with Grey. It will take something extraordinary to bring Grey and Absinthe together. Tracking a cold-blooded killer may just be the start of a beautiful romance. Will Bryce's stubborn wolf and prejudiced fairy overcome their differences enough to not only stay alive, but also form a bond strong enough to last a lifetime?

#5 CHASING SIN

A good SERA agent knows there's only one Sin that matters.

As an agent and 'evaluator' for SERA, Jane is sent in to re-educate their only male Fairy Godmother before he does something even the Scary Fairies can't ignore.

Sin's sick of being the brunt of jokes and the latest pin-up after a nude picture scandal. He's also indecently fascinated with his new 'minder', Jane. When a wish shows Sin a very different side to Jane, he's desperate to find out more. On the hunt for a supernatural with a dangerous new toy and evil plans, Jane and Sin find out how well they work as a team. But can he get the prim and proper agent to loosen up enough to love a naughty fairy while she tries her very best to reform Sin?
Don't those stories sound fabulous!! Nip on over to Amazon to purchase – The S.E.R.A. Files
Cass, thanks for dropping by to share your new stories with us. May the launch of The S.E.R.A. Files be the start of a stellar career 🙂