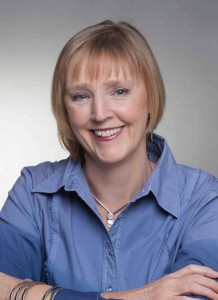 It's been a while between visitors and I'm sorry about that, but juggling a full time job along with writing has proved pretty darned complex this month…
Today I'm delighted to welcome Kate Belle to my blog and even more delighted about her topic. Please welcome Kate!
Hello readers and thanks for having me, Helene. It's lovely to have the opportunity to talk to your visitors. I thought I might share a little corner of what inspires my writing with you today and explore one of my favourite subjects – children's books.
I've long believed the pinnacle of literary achievement is to write a quality children's book.
I know – they look too simple to be challenging don't they? Often nothing much happens, the characters are cartoonish, and because they're for kids they're not complex. This may be true for many, but in my mind there are some children's books that rise above lauded adult fiction for their sheer intelligent simplicity.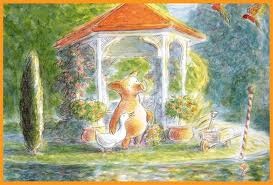 My daughter is nine years old. I've been reading to her since she was a three week old baby. In that long nine years we have read hundreds of books together, some of which have stuck in my mind and stayed with me, more so than the great literary works I've read. There's a real skill in being able to capture powerful and complex human emotions in a handful of simple words and pictures. Children's writers who can do this have often moved me to tears.
My daughter was about three when she selected Old Pig by Margaret Wild from the library shelf. I couldn't read it without getting choked up. It's a tender story about dying with dignity, told in 32 pages of beautiful illustrations and as few words as possible. The sensitivity and simplicity of the work taught me how much you can say in only a few words.
A couple of years later she received Fantastic Mr Fox by Roald Dahl for Christmas. Reading time has always been strictly a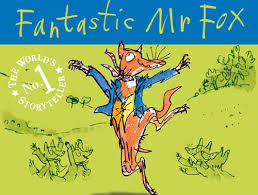 chapter or two a night, but when we started this book she simply wouldn't let me stop. Dahl's exemplary cliff hangers kept us reading and reading long after bedtime so compelled were we to find out what happened next. If you want to understand how to create a book people can't put down, Dahl is your man.
Late last year we read Tale of Despereax by Kate DiCamillo and I've been longing to return to it ever since. Aside from the sure and glorious writing, the way DiCamillo interwove three very different points of view into an insightful reflection on love, forgiveness, loss, self esteem (all the big ticket items) impressed me no end. DiCamillo's mastery of plot and sub-plot goes beyond clever in this delicious tale of soup and a happy ever after that leaves you glowing.
Then there are the fairy tales. We don't go for the sterilised versions in our home. Only the darkest, meanest, most magical tales will do. Baba Yaga, a very old tale from Russia, is one of my favourites and I was surprised to discover while helping out in my daughter's Prep class the children doing an audio reading of it. The teacher was unaware of its sinister content and got a shock when children reported back to class with black drawings of the skeleton who lived with Baba Yaga and dangerous looking witches flying through the air in cauldrons.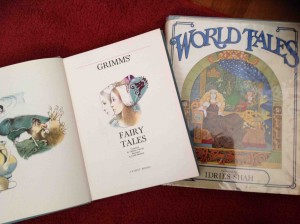 Fairy tales unlock the unconscious imagery of our dreams. They are both terrifying and familiar, reflecting us back to ourselves in all our love and cruelty. They provide great fodder for characters and their deeper motivations. I find fairy tales a wonderful inspiration for writing, their themes deeply honest and endlessly human. We've just finished reading from a collection of World Tales I bought years ago from a second hand bookshop with gorgeous illustrations from renowned artists. We talked about each story afterwards, trying to unravel its deeper meaning and sharing our thoughts on what we thought of the characters.
Aside from all the wonderful lessons I've learned as a writer from reading children's books, I believe the mutual love of books and story my daughter and I share will always bind us together. The hours reading together I know I will treasure for the rest of my life.
Do you have a favourite children's tale you return to? We'd love to hear about. Leave a comment on any of my blogs during December to go into the drawer for a digital copy of The Yearning. The winner must be a resident of Australia/New Zealand and will be announced 23rd December 2013.
My favourite children's book is Pookie Puts the World Right and I can still vividly remember the story many years later. Thanks, Kate, sharing those books with us and for your generous giveaway. Over to you guys now. We'd love to hear about those books.
The Yearning by Kate Belle

It's 1978 in a country town and a dreamy fifteen year old girl's world is turned upside down by the arrival of the substitute English teacher. Solomon Andrews is beautiful, inspiring and she wants him like nothing else she's wanted in her short life.

Charismatic and unconventional, Solomon easily wins the hearts and minds of his third form English class. He notices the attention of one girl, his new neighbour, who has taken to watching him from her upstairs window. He assumes it a harmless teenage crush, until the erotic love notes begin to arrive.

Solomon knows he must resist, but her sensual words stir him. He has longings of his own, although they have nothing to do with love, or so he believes. One afternoon, as he stands reading her latest offering in his driveway, she turns up unannounced. And what happens next will torment them forever – in ways neither can imagine.

Read an extract here: (http://issuu.com/simonschusteraustralia/docs/the_yearning_by_kate_belle)

Buy The Yearning:

Ebook: Amazon (http://www.amazon.com/The-Yearning-ebook/dp/B00BSVMRC4) or iTunes (https://itunes.apple.com/au/book/the-yearning/id576561492?mt=11) or Kobo (http://store.kobobooks.com/en-au/books/Yearning/Ki9GPqB-KECgUj9CwGTmjQ)

Print book: Target, Kmart, Myer, Collins, Dymocks, Big W, Eltham Bookshop and other independent bookshops (http://www.truelocal.com.au/find/book-shop/) and major airports. If not in stock just ask.

Reading group questions here (http://books.simonandschuster.com.au/Yearning/Kate-Belle/9781922052643/reading_group_guide#rgg)

Kate Belle

Kate is a multi-published author who writes dark, sensual contemporary women's fiction. She lives, writesand loves in Melbourne, juggling her strange, secret affairs with her male characters with her much loved partner and daughter and a menagerie of neurotic pets.

Kate holds a tertiary qualification in chemistry, half a diploma in naturopathy and a diploma in psychological astrology. Kate believes in living a passionate life and has ridden a camel through the Australian desert, fraternised with hippies in Nimbin, had a near birth experience and lived on nothing but porridge and a carrot for 3 days.

Blog/website: http://www.ecstasyfiles.com

Facebook: http://www.facebook.com/katebelle.x

Twitter: @ecstasyfiles https://twitter.com/ecstasyfiles

Goodreads: http://www.goodreads.com/author/show/6572571.Kate_Belle

The Reading Room: http://www.thereadingroom.com/kate-belle/ap/2394119