So there we were motoring into Scarborough Marina with our hiccupping outboard motor and the first sailing vessel I spot is Veritas! She looks remarkably like Conor's boat in Northern Heat and she's even the right length!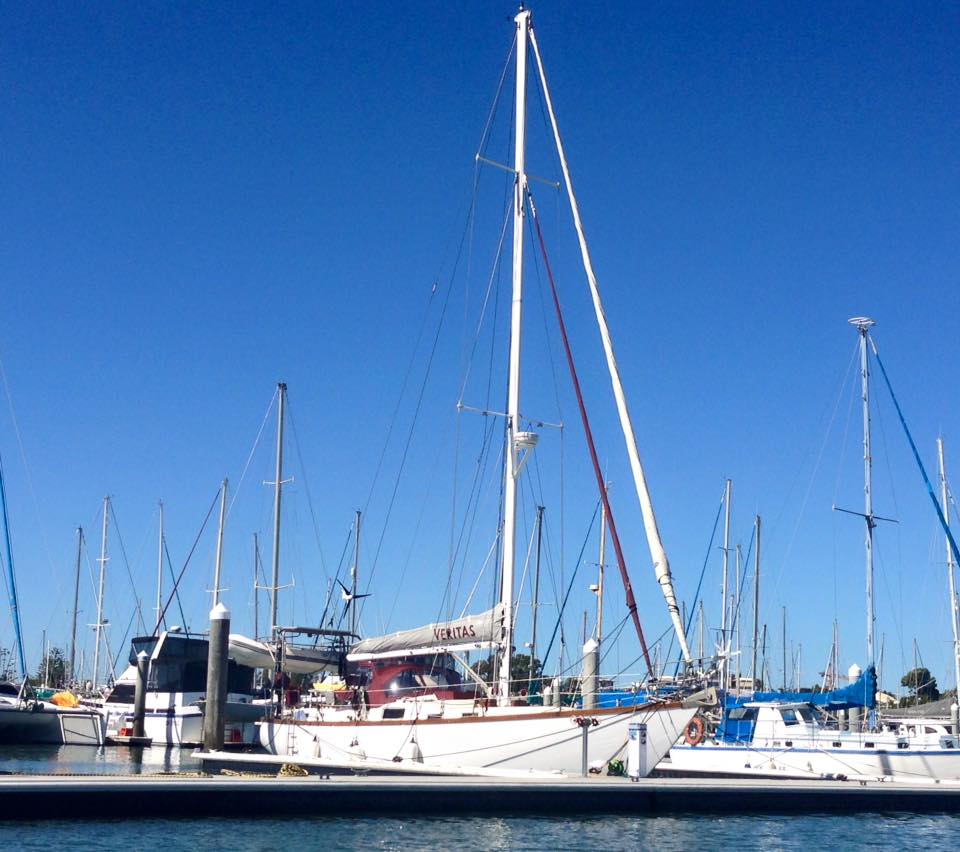 It's a blue moon tonight – the second full moon in the month of July – and we were perfectly placed to watch it rise as the sun settled behind the Glasshouse Mountains. I never tire of the changing colours as night falls.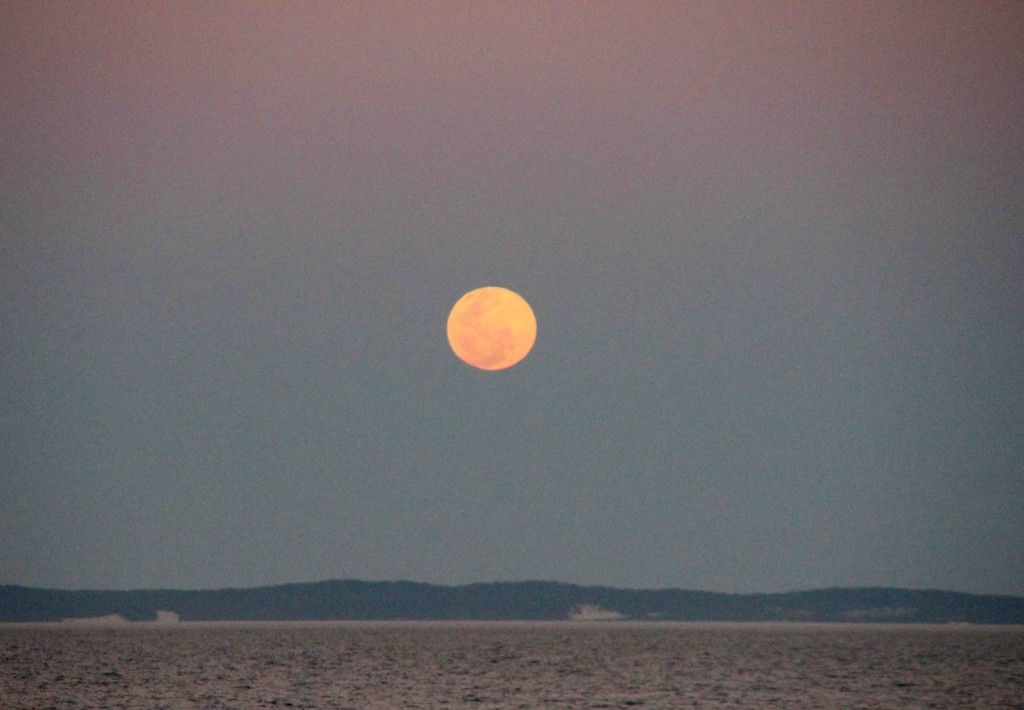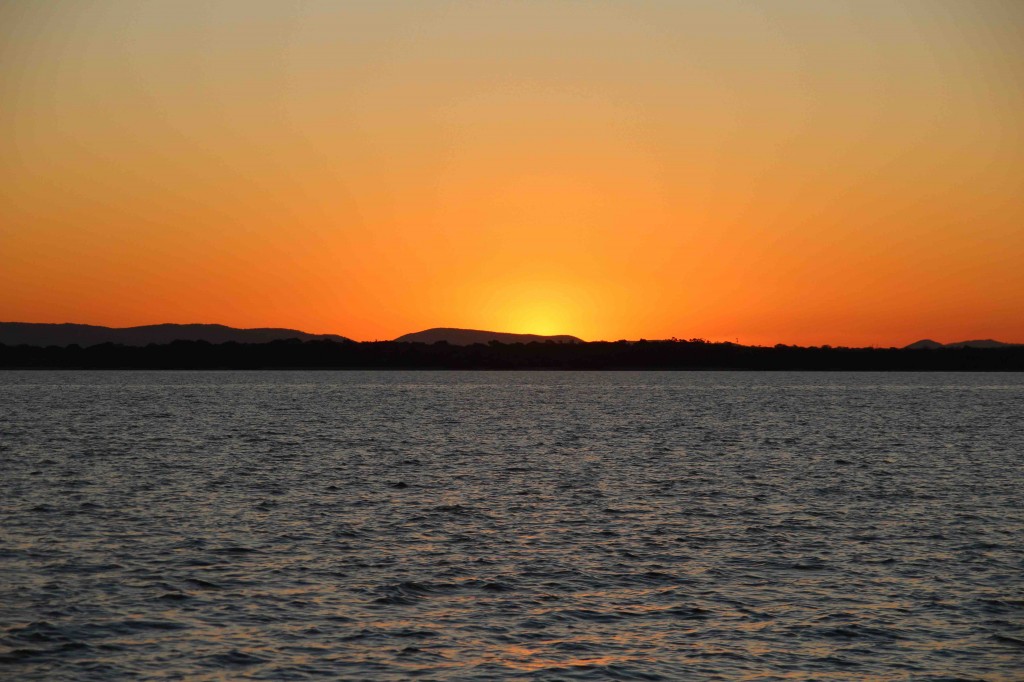 Moreton Bay clearly hasn't finished with us yet as we're having to head up the Brisbane River on Monday to have a repair to the outboard.
From there? I've decided that there's no point in planning ahead so we'll see what Monday brings!
Tonight we're debating whether to watch another episode of Hornblower or settle in for Nottinghill. Hugh Grant or Ioan Gruffud? Tough call…
Enjoy your night whatever you're up to 😀