We were up with the sparrows and dolphins to catch the rising tide up Brisbane River. The sunrise and moonset were gentle and golden. Motoring up the river brought back so many memories. I spent many hours as a child hanging around the river waiting for Dad's ship to dock, endless hours running around oil and gas tankers when he was in dock, and more time waving him off as he departed. The smell of diesel fuel takes me right back to that time.
I have a very vivid memory of falling from the deck of a tanker on one occasion – I was about 5 or 6 so I could swim. One of the Thursday Island deck boys followed me over the side and swam me to a ladder underneath the giant pylons.  Looking up at the tankers as we passed today I have to be grateful that the ships weren't that big 45 years ago!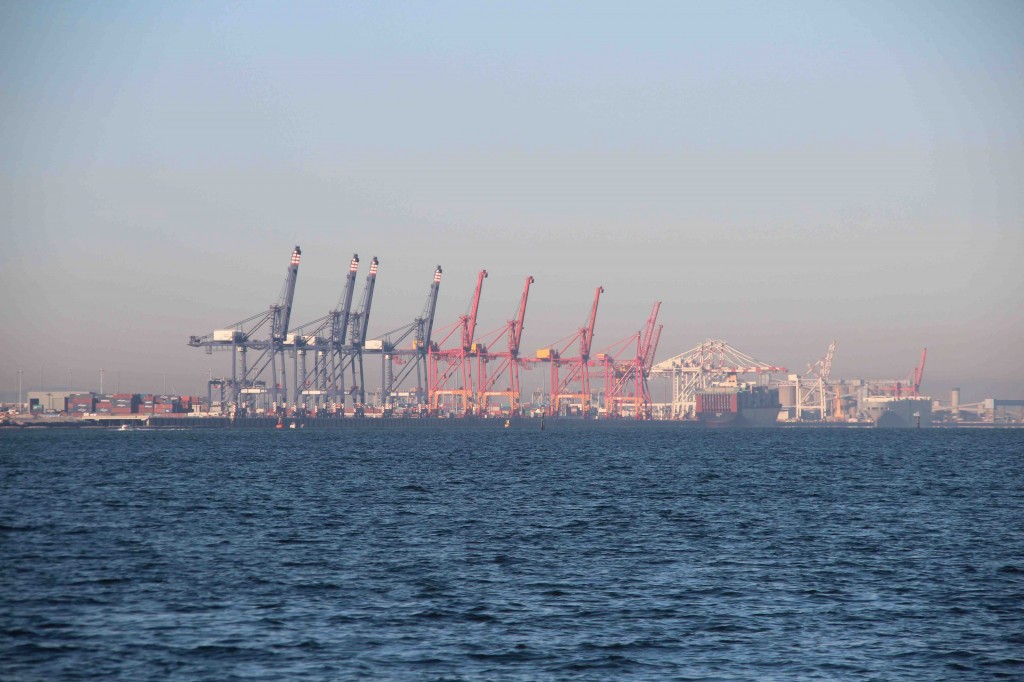 I've always been fascinated by the immense machinery in use on docks, the precision of a loading derrick as it stacks shipping containers five high and twenty across, the brawny posturing of tug boats, the giant gantries for bulking loading. It seems I am my father's daughter…
One lucky fisherman landed a great catch just under the gateway bridge so if you recognise him please share the photo with him – he deserves his moment of glory!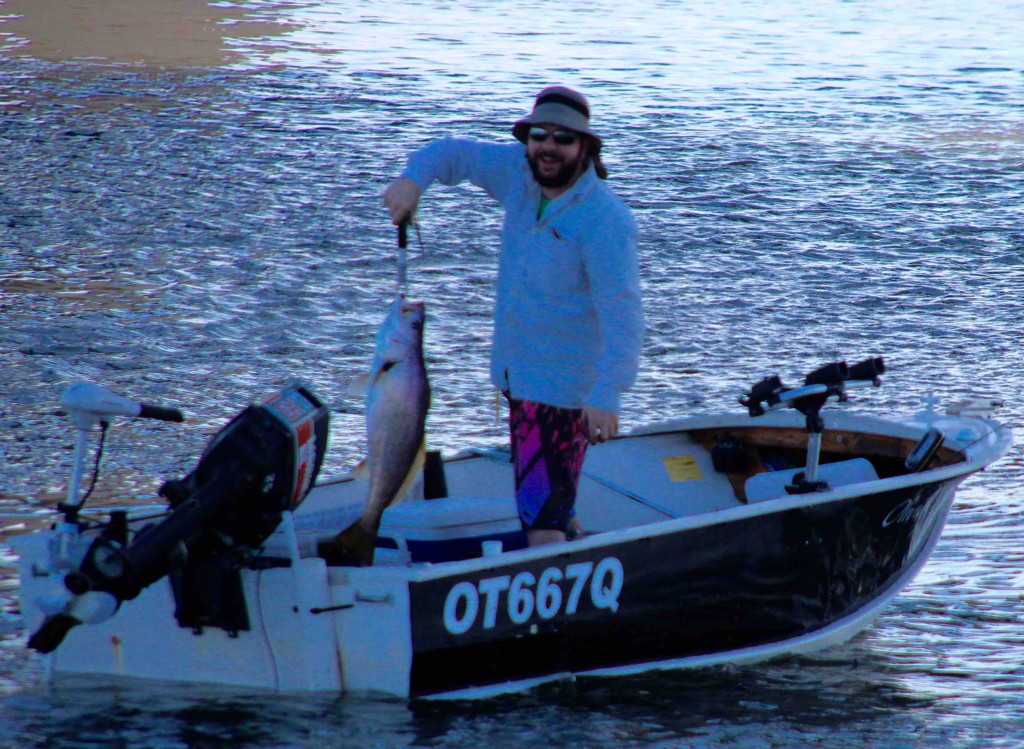 We located the boat ramp we need for tomorrow's little mission to have the dinghy repaired and dropped anchor on the other side of the river. Downstream the majestic Pacific Jewel was loading her passengers. Overhead aircraft lined up on approach to land. I love hearing the distinctive sound of the Dash 8 even if I'm not flying them…
And yes, I did hold my breath as we sailed beneath the Gateway Bridge! Rationally I knew we'd fit but still…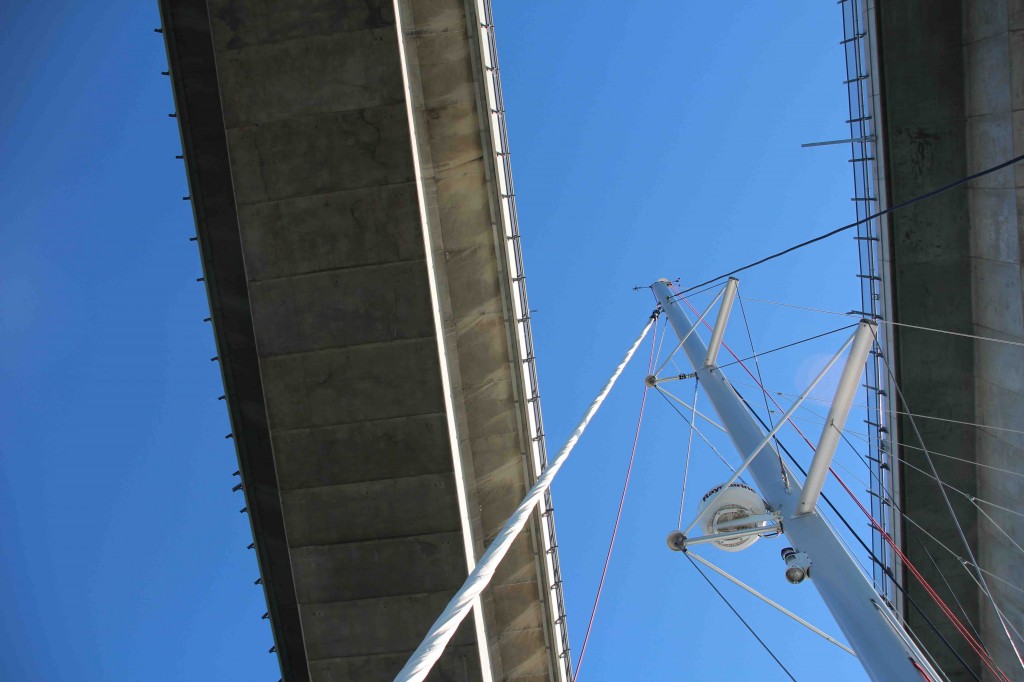 It's lovely to see the continued gentrification of the Brisbane River. Dock areas have become urban hubs. The docks and associated industries are more concentrated towards the mouth of the river even while they seem to have diversified enormously. We kayaked ashore and walked to the Eat Street Markets – a smorgasbord of food in a rabbit warren of converted shipping containers.  We even spotted a couple of celebrity chefs from My Kitchen Rules! The place was packed with a wonderful eclectic mix of people. Brisbane feels all grown up.
We waved the Pacific Jewel off on her voyage and are now tucked up for the night. Tomorrow will bring some new adventure – like paddling the kayaks down the river without being run down by a jetski??