One of the few things I kept from Mum and Dad's home was a small green glass stand which I presumed was a spoon rest – something I'd been looking for as Roobinesque has limited bench space in the galley.
I didn't pay a great deal of attention to the writing until I was cleaning it last night after dinner.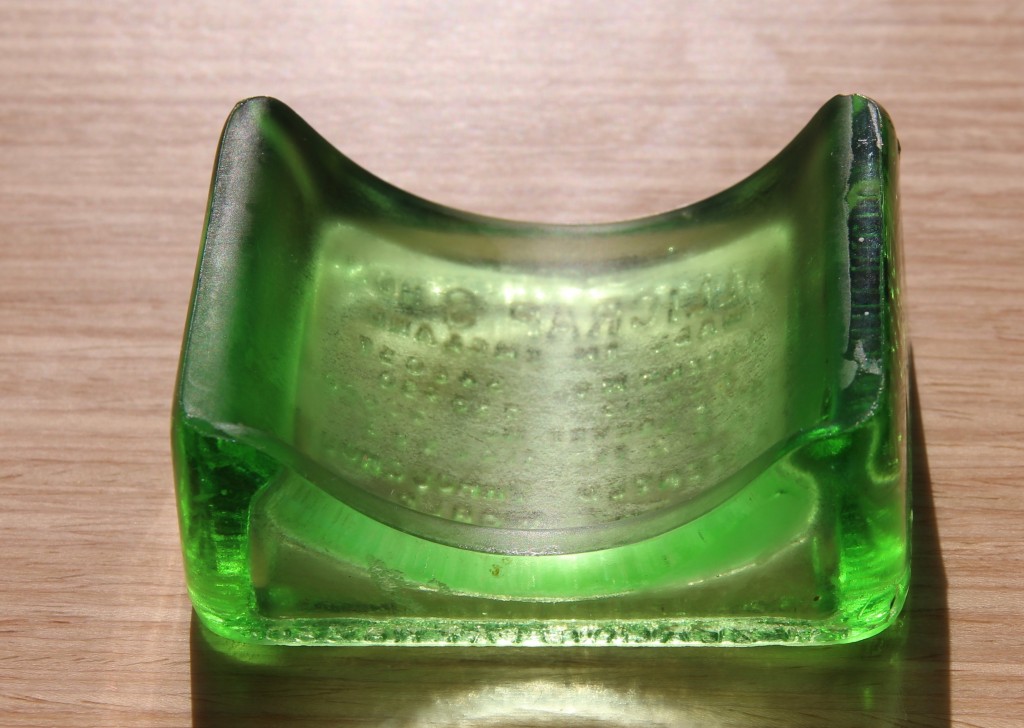 It turns out that it's a Lillicrap's Hone, designed in the 1930's to sharpen safety-razors. As World War 2 gathered pace, and supplies of razor blades dried up, the hone was even issued to the British Soldiers. Graham was delighted to discover that the inventor of the hone, Joseph Lillicrap, came from Urmston, the very same place where Graham was born!
Here's a run down on the hone and its history from Bernard C, a British Glass Dealer. Lillicrap's Hone. It makes fascinating reading!
I'm going to smile every time I rest my spoon on it now 🙂 Do you have one of these loitering in the back of a cupboard??