One of the simple pleasures of life aboard Roobinesque is baking. Today both bread and scones are on the menu. We're hoping to have a guest aboard this afternoon when a friend who's in the middle of a yacht delivery drops by for afternoon tea on his way south to Brisbane.
There's nothing more delicious than the aroma of baking bread filling the boat. I reckon the guys in the nearby fishing tinnies must be able to smell it too as there seems to be an inordinately large number of them loitering around Roobi 🙂
It's also intensely satisfying baking our own bread. For the next two or three days we'll exchange smug little smiles as we enjoy fluffy ciabatta for lunch or dip it in olive oil and dukkah as we watch the sun set. It's all part of living lightly and simply as we sail through life.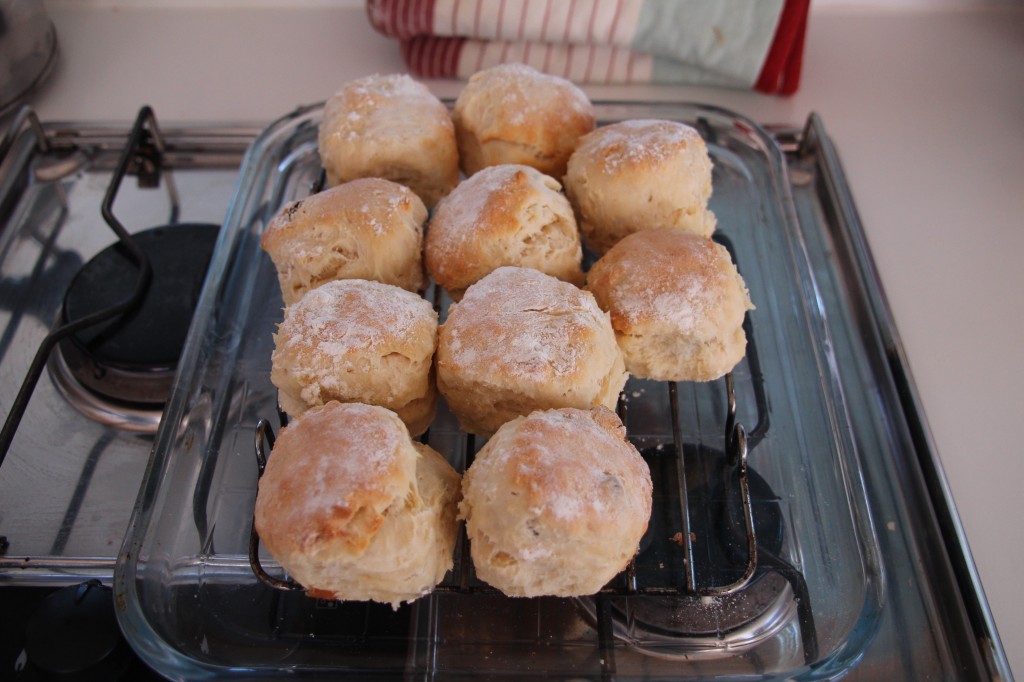 Scone Recipe
4 cups of self-raising flour
300 mls of cream
1 can of lemonade
Pinch of salt
Mix all ingredients together in a large bowl using a knife.
Once combined tip out onto a floured surface and knead lightly.
Use a scone cutter and place scones on baking paper on tray.
Place into a pre-heated oven at 180 degrees centigrade.
After 15 minutes check and bake for longer if required.
Let them cool just enough not to burn your fingers then top them with jam and cream!