Our day started with a leisurely kayak ashore as the tide reached its high for the morning. In the shallows a black-tipped reef shark did its best to pretend we weren't there.
The walking track to the ridge line starts from the picnic table. It's loosely marked with varying colours of tape and string but easy enough to follow.
A couple of hundred metres into the walk are the remains of an old stone hut. At one point goats and cattle grazed on the island and it seems this may have been a shepherd's hut. Its stout walls have bowed and broken beneath the weight of time, but it still has charm.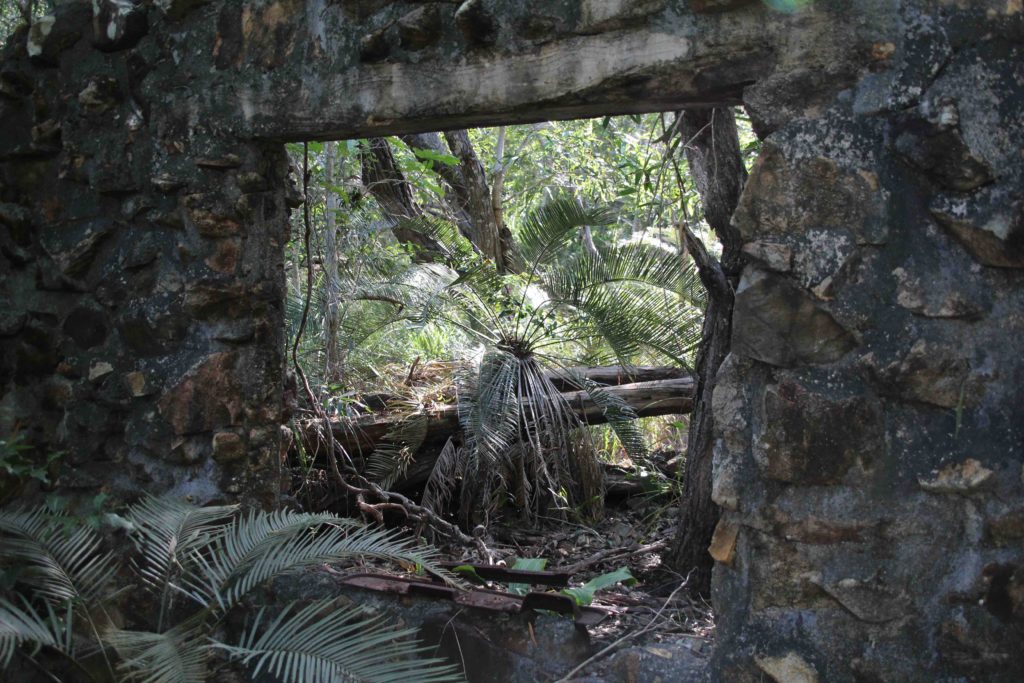 The view from the top is spectacular. Orpheus Island is steep and rugged on its eastern side with no place to land and no real protection. A stand of rocks on the top look like a sacred circle. Looking to the west the view is sublime with the fringing coral reef easy to see.
On the walk down the butterflies were everywhere, feasting on the lantana flowers. It was a magical way to spend the morning before we headed back to the water to explore the coral again.
Orpheus Island is now the top of my 'Favourite Island' list. We'll be back!