Despite the lovely hotel concierge and the nice man in the information centre doing their best to dissuade us, Graham and I had an adventure on Adelaide's public transport system today. Perhaps we look a little too old for changing buses three times in one journey or perhaps guests of the Stamford use more salubrious transport, but we had a ball!
Three buses, and an hour and a half later, we were in Hahndorf exploring the quaint little out post of Germany. The sense of history is wonderful and the buildings postcard pretty. I refrained from buying the Alpaca wool hat and the calf-length red coat – Graham seemed to think they weren't appropriate for sailing through the night on Roobi – so we dined in style instead.
The story of the Lutheran Prussian immigrants who founded the town is uplifting, but tempered a little by the hardship forced on the community by the First World War. Like so many who weren't of British stock they were immediately judged to be a risk and some were interned. Yet they too lost sons who joined up to fight as Australians.
I was also fascinated by Captain Dirk Hahn, after whom the town is named. He went far above and beyond what was required of a ship's captain bringing immigrants to a new land. It's a shame that he never returned to Australia but presumably he stayed in contact with the community that he helped to establish.
We'll have to visit Hahndorf again. The bare trees lent an air of gravity which I'm sure must change dramatically with summer. And, for the record, we made it back to the hotel on public transport 🙂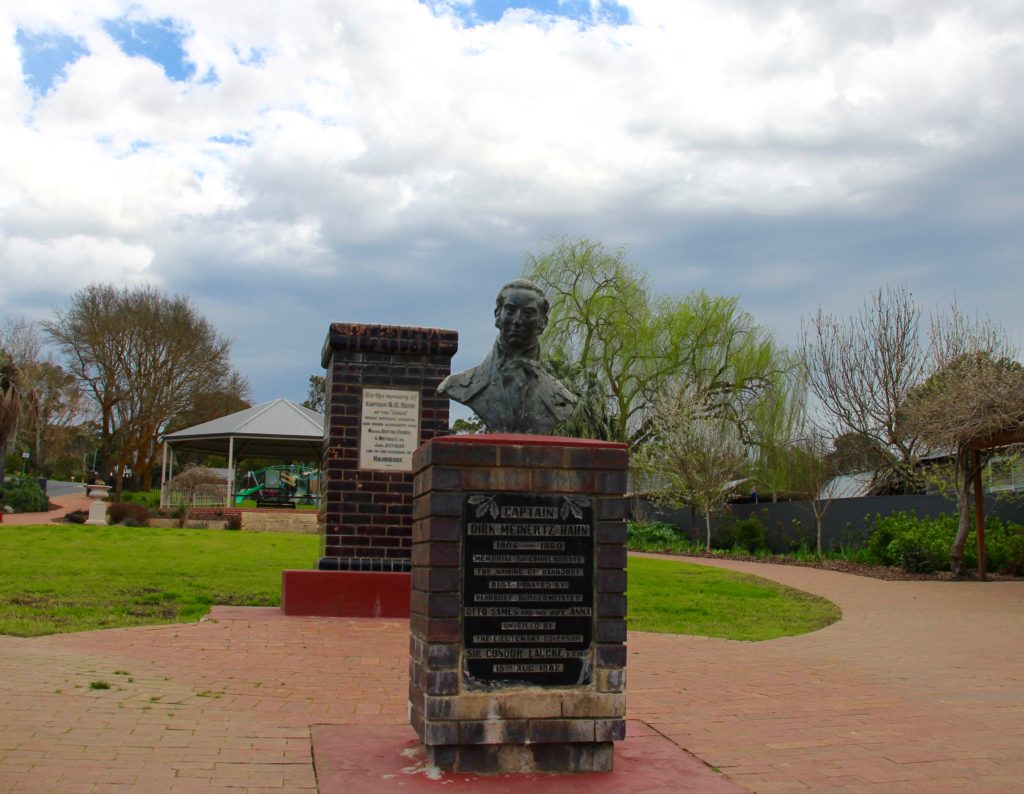 Captain Dirk Hahn