I love discovering new authors in unexpected places. When the Romantic Book of the Year (R*BY) finalists were announced I knew two of the 'With Romantic Elements' authors, but I hadn't read Dianne Blacklock's books. I have now and she's been added to my automatic 'buy' list.
Dianne very kindly agreed to answer my questions and be my blog guest today. Here's our conversation.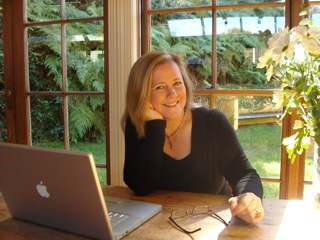 Dianne, congratulations on your 2011 R*BY nomination for 'The Right Time'. This is your fourth nomination and you won the R*BY in 2005 with your story 'Almost Perfect' so you have a long history with the award.  Your stories clearly resonate with readers.
Thank you!
Tell us about 'The Right Time' and the inspiration for the story.
It sprung from a vague idea I'd had in the back of my mind for some time – to write a book around four women friends, all at different places in their love lives. I realise it's not a particularly original idea, but I hadn't done it before. Then I saw the film 'He's Just Not That Into You', that covers a whole range of couples and singles at different stages and, well, to be honest, I thought it was really badly done. It prompted me to go back to my idea and have a go at it. However, I'd just finished writing 'Three's a Crowd', which had quite a cast of characters, and I didn't think I was up to all the multiple back stories again. Then I hit upon the idea to make the four women sisters . . . and that changed everything! I think the book became much more about their relationship as sisters, how they support each other through their difficulties and heartbreaks, how no matter what happens, they are always there for each other.
And contrary to rumour, unfortunately Finn the mechanic was not inspired by any mechanic I know. More's the pity.
Oh no! We could all do with a Finn in our lives!
How did you start your writing career?
As a hobby. Actually a girlfriend and I thought we could 'knock over' a Mills & Boon and make a bit of money. We were promptly rejected on our first try, so we decided to write what we wanted to write instead. Over several years, while having children and building a house, I wrote longhand, and my friend typed and edited the pages (I didn't even have a computer back then!). She eventually moved overseas, and I decided to finish it when my youngest started school. That was the manuscript that got my publisher's attention – they didn't want to publish it, but they encouraged me to keep writing, and to send them anything I wrote. I was offered a two-book deal when I subsequently sent them the first draft of 'Call Waiting'. So that first, unpublished book was a fantastic apprenticeship.
Looking at those early drafts as an apprenticeship is very wise.
Have you always written stories with element of romance?  If so, what is it that draws you to that genre? Is it being able to delve into people's emotions and find them optimistic endings?
That's a great question. Yes, I always have to have a love story, I've found I'm just not interested if there's no URST. And I have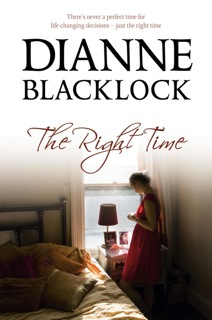 always maintained that you would be hard-pressed to find a story without an element of romance, whether it's action adventure, fantasy, sci-fi, thriller, you name it . . . I think relationships offer such a scope of emotions – the deepest of hurt, the highest of highs. And I am a great believer in optimistic endings, as you put it. There's nothing worse than a book or film that leaves you with no sense of hope at all. I get quite weary of the charge that a positive ending is somehow lesser. A friend of mine went to a very literary book club for a full year, and finally asked if they had to consistently pick books that had such negative, often miserable endings, it was getting her down!
Unresolved sexual tension is what keeps us turning those pages! What do you enjoy most about storytelling and writing? The plotting, the characters? Editing even?
I'd have to say the characters. Once they come to life, I don't have to plot any more, they take over. That is to say, when the characters are fully formed, there is only one way for them to act and react to particular situations, so the narrative goes with them.  I'm very fond of my characters, even some of the more difficult ones, and they stay with me right throughout writing, and beyond. I always have their next couple of chapters in my head.
I must admit though, I do quite enjoy editing. I love having the chance to work on the manuscript again, and I'm painfully meticulous when it comes to grammar and all the fiddly bits.
It's interesting that you and Monica are both lead by your characters. I think it shows in the wonderful characterisation in both your stories.
Where are your new characters taking you?
Into the kitchen actually! I wanted to write about a woman in the middle – her husband left his first wife for her, and now he's leaving her for a younger woman.  I decided to make her an aspiring chef who gave up her career when she got married, and returns to it now that she finds herself on her own. Food and cooking provide great background material, and metaphors for life and love, and even a handsome, brooding head chef . . . It's called 'The Secret Ingredient', and it will be out in November.
Out in time for Christmas and it sounds like a wonderful story!
RWA has many aspiring writers. What advice do you have for them?
I have to be honest, it's really getting tough lately, and if you're only writing for fame and fortune, give up now. However, as I heard only recently, if you're writing because you have not been able to talk yourself out of it, then keep at it. Write what you know, what you want to read, and write from the heart. It shows otherwise. The most consistent comment I receive from people in the industry – my publishers, editors, marketing people and booksellers I've met over the years – is that my books have heart. If you're not totally engaged, you can't expect your readers to be.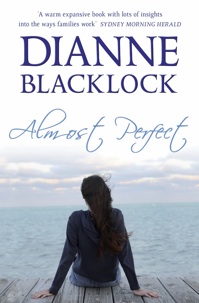 That's very good advice. If it's not your passion then the stories will lack emotion as well.
Who's your favourite author?
Can't possibly name one! For classics I'd have to say Dickens and Austen; the contemporary gong would be shared by a whole range of wonderful writers. If I was pushed I might say Michael Cunningham, because 'The Hours' is one of the few books I've re-read several times.
Hmm I haven't read 'The Hours' so I'll have to check that one out. It's been recommended a couple of times now.
Do you have a favourite movie?
Oh no, not again! I might just have to say 'It's a Wonderful Life' because I must have seen it more than any other film, we watch it every couple of years around Christmas time. Yes, I am that tragically sentimental.
Do you listen to music when you write? If so what works best?
Yes, I actually develop soundtracks for my books, and they're very eclectic mixes! I have four sons, and I came from a big, music-loving family, so my tastes – and inspiration – runs from old standards, to the stuff I grew up with (Bruce Springsteen to David Bowie) to contemporary – Radiohead is a favourite, they do some great, heartwrenching anthems for the most heartwrenching scenes!
What's your favourite comfort food?
It's a cliché, but it's going to have to be chocolate. Potatoes come a close second though.
I can go with both of those!
Where's your favourite part of Australia?
I am going to be moving soon, for lots of good reasons, but I think where I live now will always remain my favourite. We live in a small, semi-rural community perched on the Illawarra escarpment, and our house is right on the edge of the Royal National Park. But we're also only minutes away from the beach, and some of the most spectacular coastline you would find anywhere. This area has everything, and I will miss it when I go.
Dianne, thanks for taking the time to drop by my blog and answer my questions! Looking forward to reading 'The Secret Ingrediant' in November.
To celebrate Dianne's first R*BY I'm giving away a copy of  'ALMOST PERFECT'  – it's a KOBO Books e-book so make sure it's compatible with your e-reader! All you need to do is leave a comment or email me via the contact form. Comp closes Friday 13th August.
Dianne Blacklock is the author of Call Waiting, Wife for Hire, Almost Perfect, False Advertising, Crossing Paths, Three's a Crowd and in 2010, The Right Time.

When she's not writing she goes on rampages through the house, cleaning and emptying out cupboards and making everyone do extra chores. Needless to say, the family prefers it when she's writing.

Find her at:

http://www.dianneblacklock.com/

Follow her at: