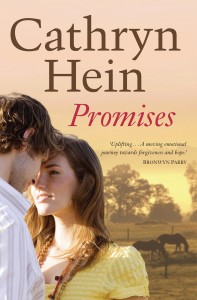 Thanks to Ali Watts from Penguin I have a copy of PROMISES to giveaway!
To be in the running you need to either leave the answer as a comment or send me an email via the contact form.
And the question is??
Drum roll, please!!
Cathryn's first horse was called? The answer can be found in  my interview with her on Monday.
AND – because this book is worth more than one question – What was the name of your first pet? Mine was a stray puppy called Nipper, because that's what he did 🙂
UPDATE : The contest will close midnight Monday 12th September and the winner will be announced Tuesday evening (when I finish flying for the day!)