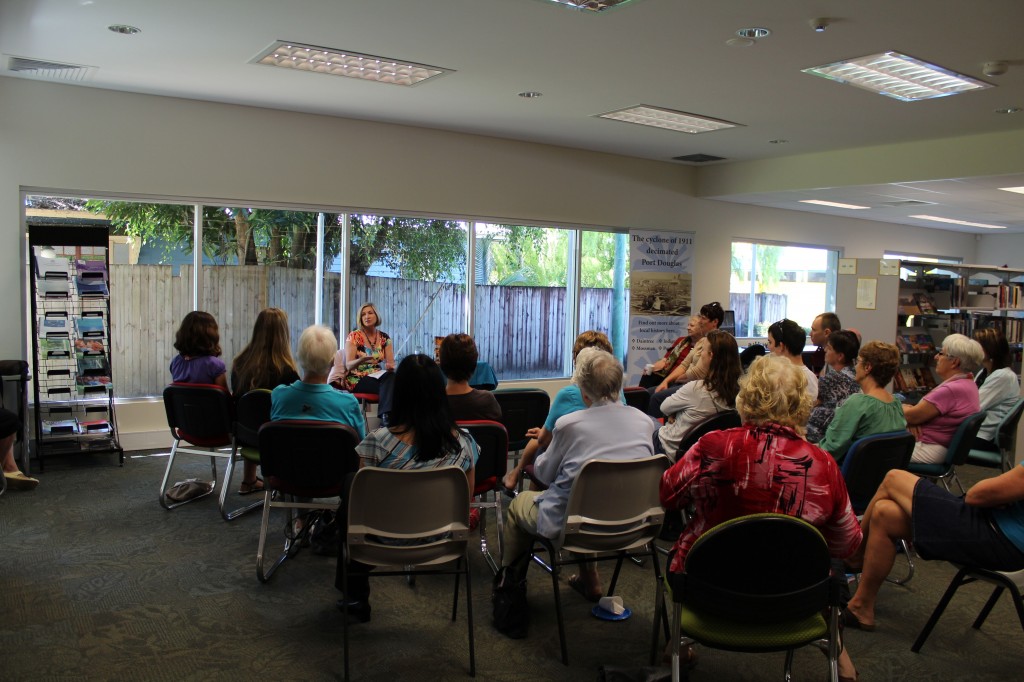 GW and I headed north to Mossman Library on a stunning winter's day. I love driving with GW. It's as though we're in our own little untouchable bubble and I treasure the closeness of it. I also have a captive audience for mulling over the next story which is already clamouring to be heard 🙂
Judy and her wonderful library team, many of who came in on their day off, were very welcoming with a yummy morning tea. GW made himself right at home and found the perfect book for me, apparently? 'The Idiot's Guide to Publishing.' It seems I should have read that a few years ago!!
Thanks to all the lovely people who came along to listen and chat with me. It's extra special when people have read your books and are hanging out for the next one. Love it!
Bill Wilkie, a fellow writer who's working on a book about the Daintree Blockade in the '70s is also a librarian at Mossman and it was lovely to catch up with him and his colleague who writes Chick Lit. So much talent in the Far North!
I was also very touched to receive an unexpected gift – a lovely purse designed by local artist, Pamela Salt. Pamela also included a personal note about the significance of the design to the Yalanji people.
Thanks for a lovely morning, Mossman.