The day started with a leisurely walk on Trinity Beach, a bath for Zeus and breakfast by the pool.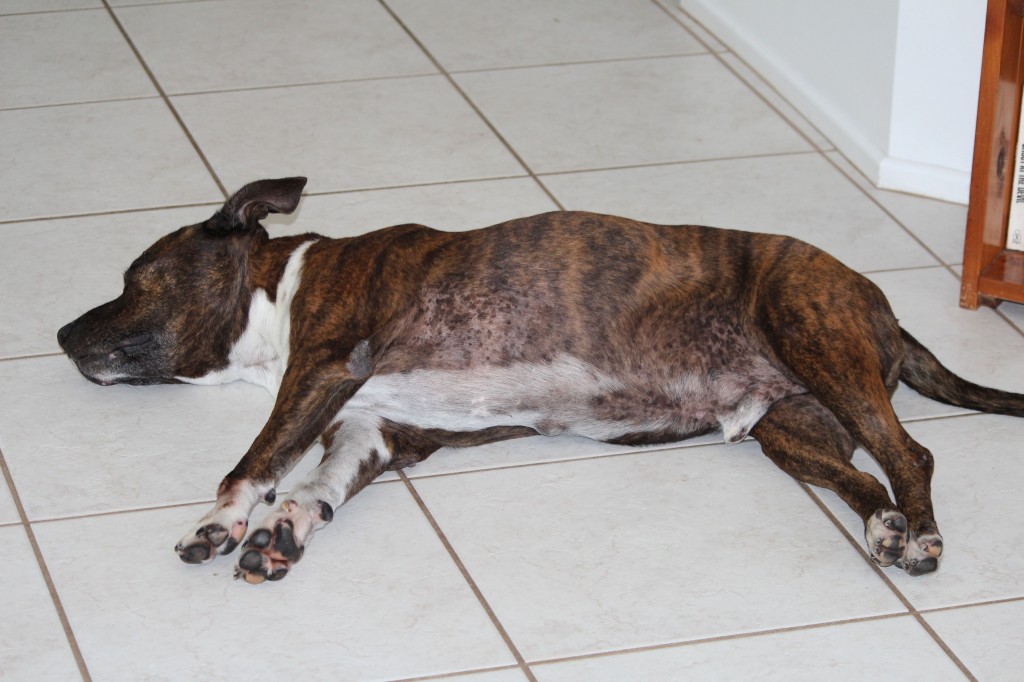 That was all too much for Zeus who then needed a pensioners nap…
GW sent up a protective mantle of sandalwood smoke to ward off the mozzies – particularly those with the stripy footie socks who carry dengue fever.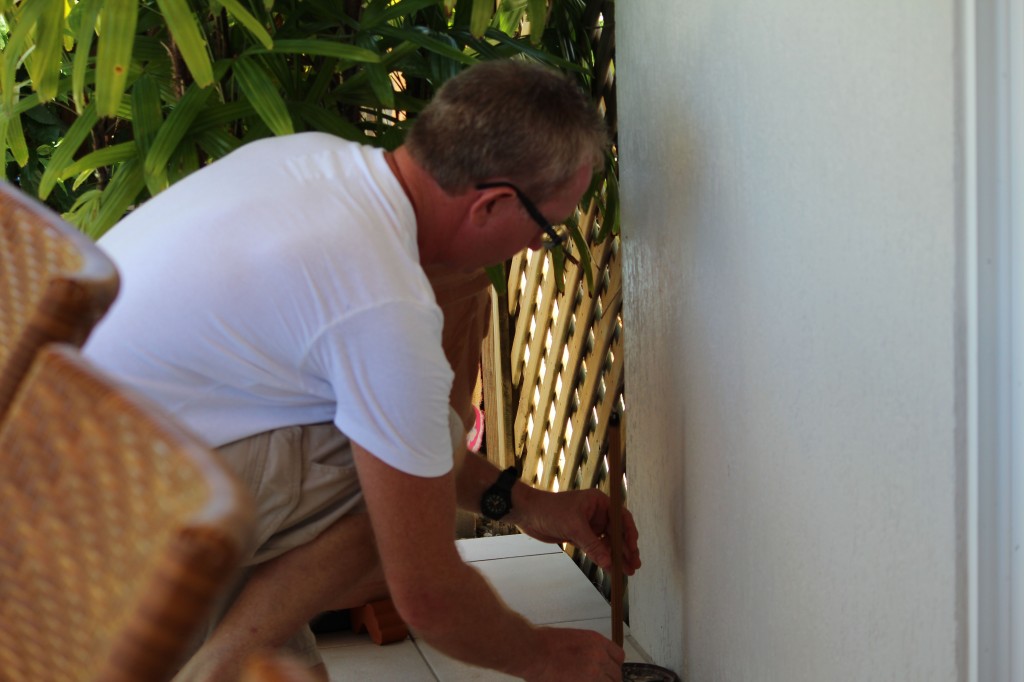 That left me in the kitchen chopping chilli, grating carrots, roasting sweet potatoes and learning about the wonder of pomegranates. (I now understand why Persephone risked all for those ruby jewels of liquid sunshine!)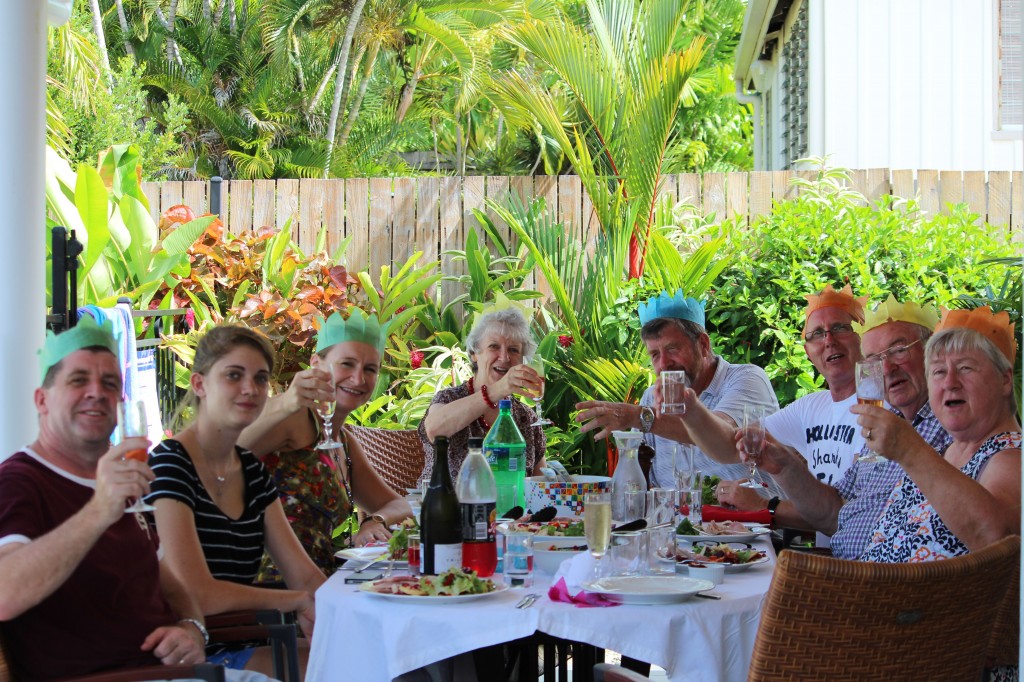 Then it was time to sit back, relax and enjoy the great company, lovely food and balmy weather.
Zeus eventually remembered his manners and entertained Charity for the day.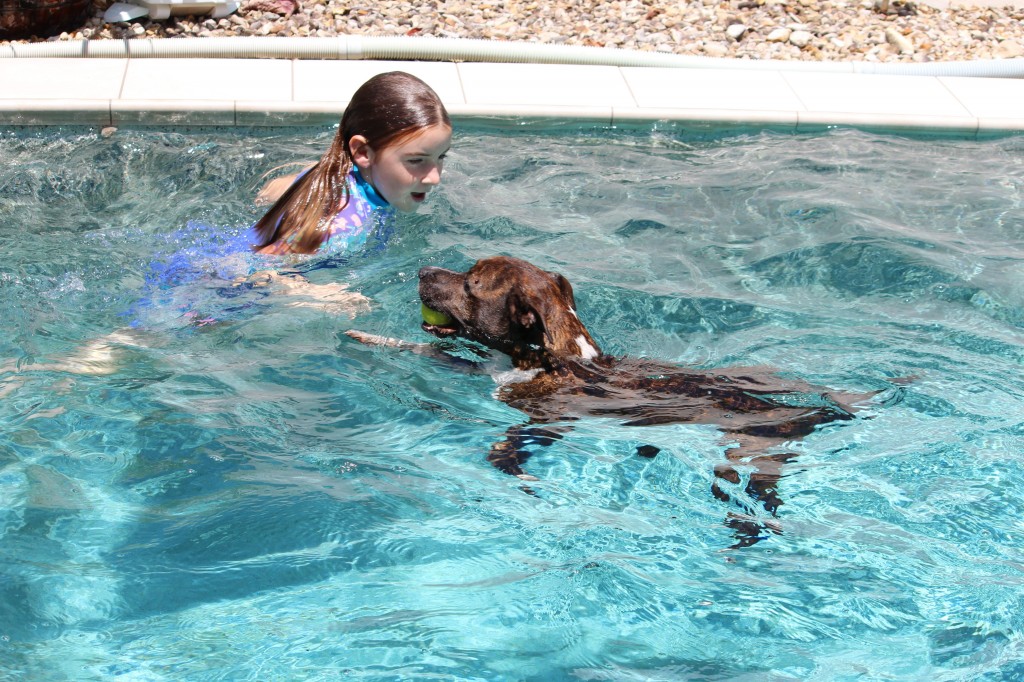 And so that was Christmas for another year.
I hope your day, however you celebrated it, was filled with family and friends, with laughter and love. See you in 2013.