It's my turn today.  Last week Karly Lane, author of the fabulous  'Bridie's Choice' tagged me in her post so make sure you drop by and check out her blog.
So what's it all about? The Next Big Thing is a blog series that's been revolving around the internet for the last couple of months. Each week a different author has a chance to talk about their next project. We answer the same questions, but you can bet we have a very different answers so enjoy my post this week and check out Pamela Cook next Wednesday!
So, here we go 🙂
What is the working title of your next book?
My next book is called HALF MOON BAY which is the name of the village I've nestled onto the coastline just south of Yamba. (I may have played with the topography around Angourie a teensy bit, but it's an area I love to visit.)
Where did the idea come from for the book?
The kernel of this story started years ago when I was twelve years old and the local community at Currumbin Beach fought a David and Goliath battle against a proposed rerouting of the Pacific Highway. We didn't win but I did have a letter published in the Brisbane Courier Mail and my passion for the rights of communities was born. I still get on my soap box occasionally and point out that politicians are Servants of the Public…
Other threads of the story  were gathered about six years ago at the height of the war in Afghanistan. I was fascinated with the changing face of opium farming in the countryside and the impact that was having on the supply of heroin on the streets of western cities.
The other idea I wanted to explore, and the over arching theme of the story, was how we cope when someone we love crosses the line and does the wrong thing. At what point do we stop wanting to find the truth and let sleeping dogs lie? How far will we go to defend them?
What genre does your book fall under?
Contemporary suspense or contemporary fiction or romantic suspense. Genres are becoming less important as more books are sold on-line and the metadata allows books to be found under several categories. I smile when I find my books under crime on one site and romance on another! Whatever the genre I hope my readers enjoy it!
Which actors would you choose to play your characters in a movie rendition?
Hmm. That's a tricky one. Since both Ellie Wilding and Nicholas Lawson are dedicated surfers I'll go with a couple of my real life surfing heroes –  Joel Parkinson and Steph Gilmore.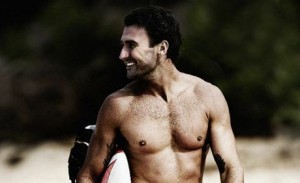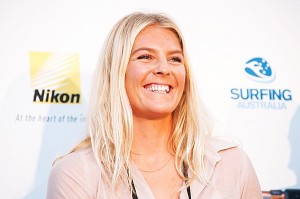 What is the one-sentence synopsis of your book?
'Sometimes, no matter the price, finding the truth is the only option.'
Will your book be self-published or represented by an agency?
I'm represented by Clare Foster at Curtis Brown Australia and I'm published by Penguin Australia. I'm very privileged to work with Ali Watts.
How long did it take you to write the first draft of your manuscript?
The first draft was finished quite quickly at around four months. The gestation period took another six years and it's changed dramatically in that time.
What other books would you compare this story to within your genre?
That's a really tricky question. I think Bronwyn Parry's books are the closest Australian books similar to mine. Sandy Curtis also writes suspense stories set in Australia. Several of Fleur McDonald's wonderful stories have a crime at the heart of them combined with a love story.
Who or What inspired you to write this book?
Part of the inspiration came from my sister who worked as a journalist for many years. She and her friends always had amazing stories to tell along with this need to get to the kernel of truth. Our men and women who serve in the armed forces continue to inspire me as I think we ask so much of them.
What else about your book might pique the reader's interest?
This is a story for anyone who's ever felt the pain of discovering someone they love has been living a lie. It's a story about having the courage to face the truth and find a way to forgive and, finally, Half Moon Bay is a story of hope.
I've tagged the lovely Pamela Cook to tell you about her Next Big Thing on her blog next Wednesday, 9th January 2013!