I hate to compress any of this wonderful journey but writing a blog a night was barely keeping my head above water  – and no that doesn't mean the bilge pumps have stopped working! The three days without internet occurred at a time when I most wanted to shout to the world, 'Look, isn't this planet amazing!'
It was beautiful sharing it with Capt G, but Zeus could have been a little more appreciative… A beach full of sticks does not qualify as a natural wonder!
The Percy Islands were breath taking and even more remarkable was having the beach to ourselves.
We left there early with a huge day ahead of us and the motors running. Within a couple of hours the wind had freshened and backed enough to allow us to hoist both sails and keep heading for Scawfell Island. Not long afterwards Zeus came moseying out the back deck looking a little concerned. Turned out a posse of dolphins had arrived to escort us into the Whitsunday Islands. They rode the bow waves, playing, posing and generally skylarking.(Check out the show pony swimming upside down…) There's something so wild and unfettered about a pod of dolphin. They bestow a little magic and then vanish in an instant.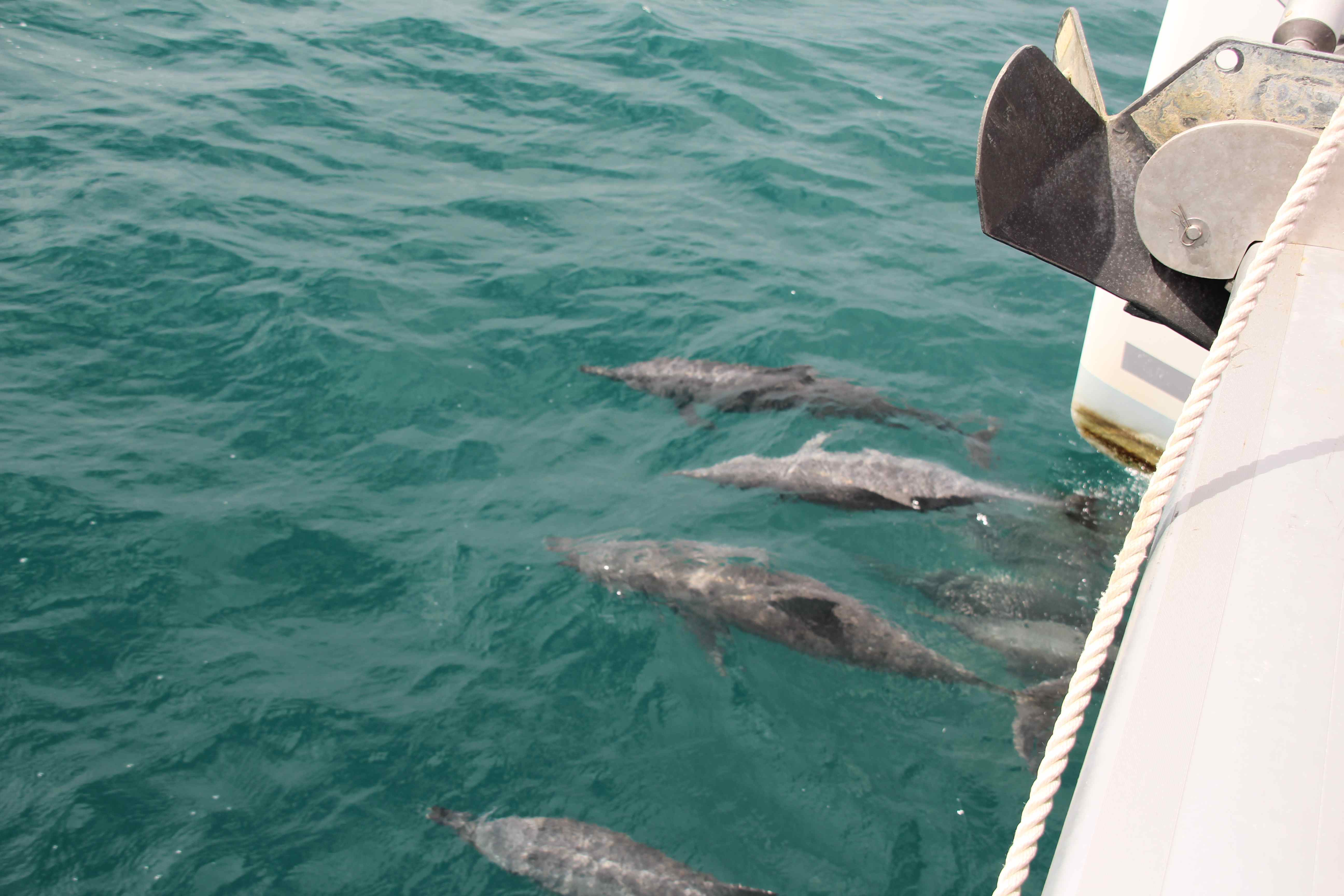 By the time we reached Scawfell the sunlight was perfect to catch the hidden depths in the rock faces on the north east. I've always been a lover of spotting shapes in clouds. The rocks on Scawfell were just as compelling. I'm sure I found an ancient warrior from Gondwana locked in the rock face with his shield and armour. The more I looked the stronger the impression became.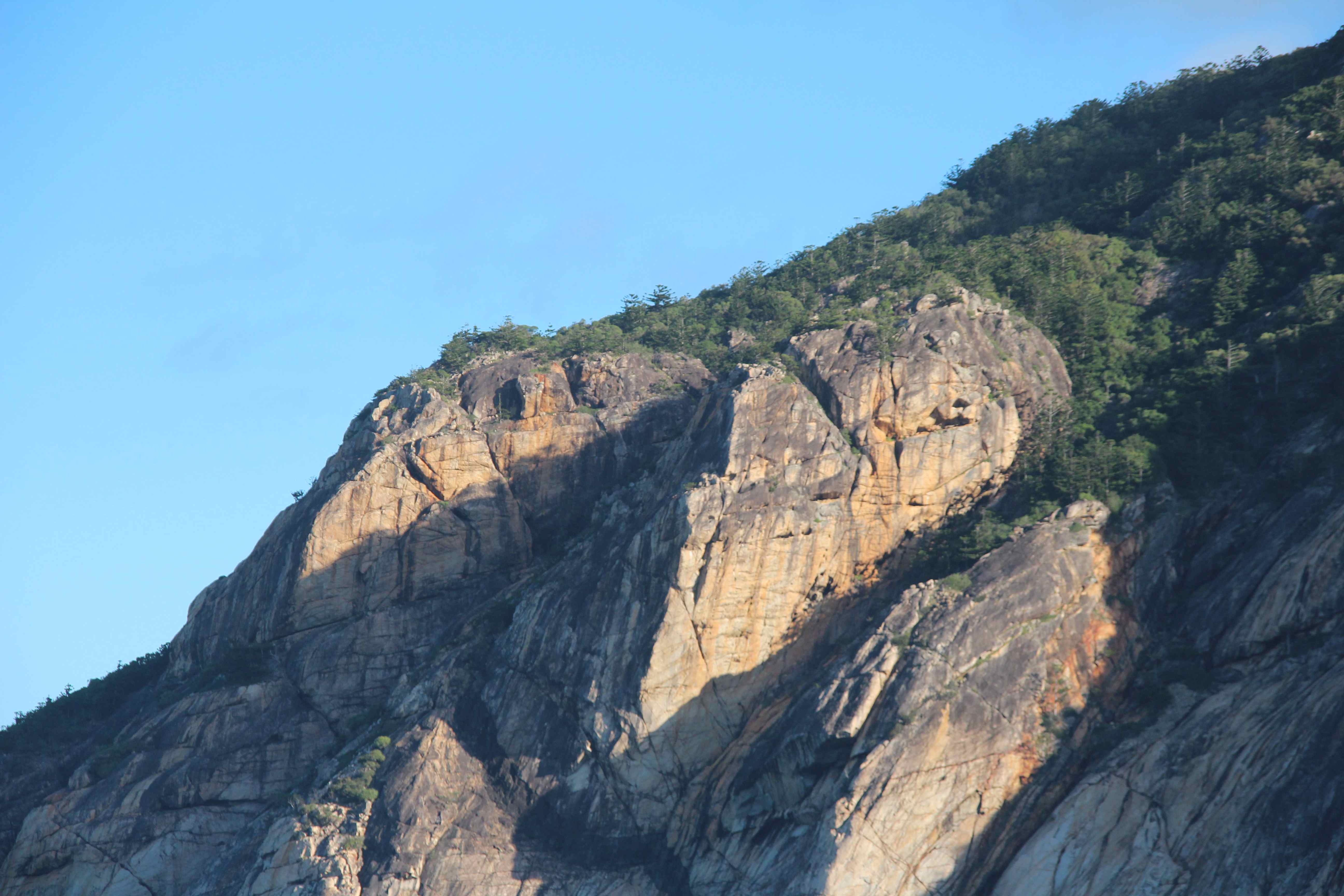 Last night we did our first night sail in Roo Bin Esque and pushed on to Airlie Beach. It sounds easy, but sailing at night for me is a little nerve wracking still. Perhaps it's because I know night flying is a whole lot more challenging, but we moored safely in the harbour and slept like the proverbial… Today was a shopping, refuelling and gas bottle top up day. We also made time to meet a FB writing friend, Hettie Ashwin and her husband, who were also moored in Airlie. It's lovely knowing there's someone else who's successfully living aboard their yacht and pursuing her writing career – and nothing so comforting as sharing horror stories!!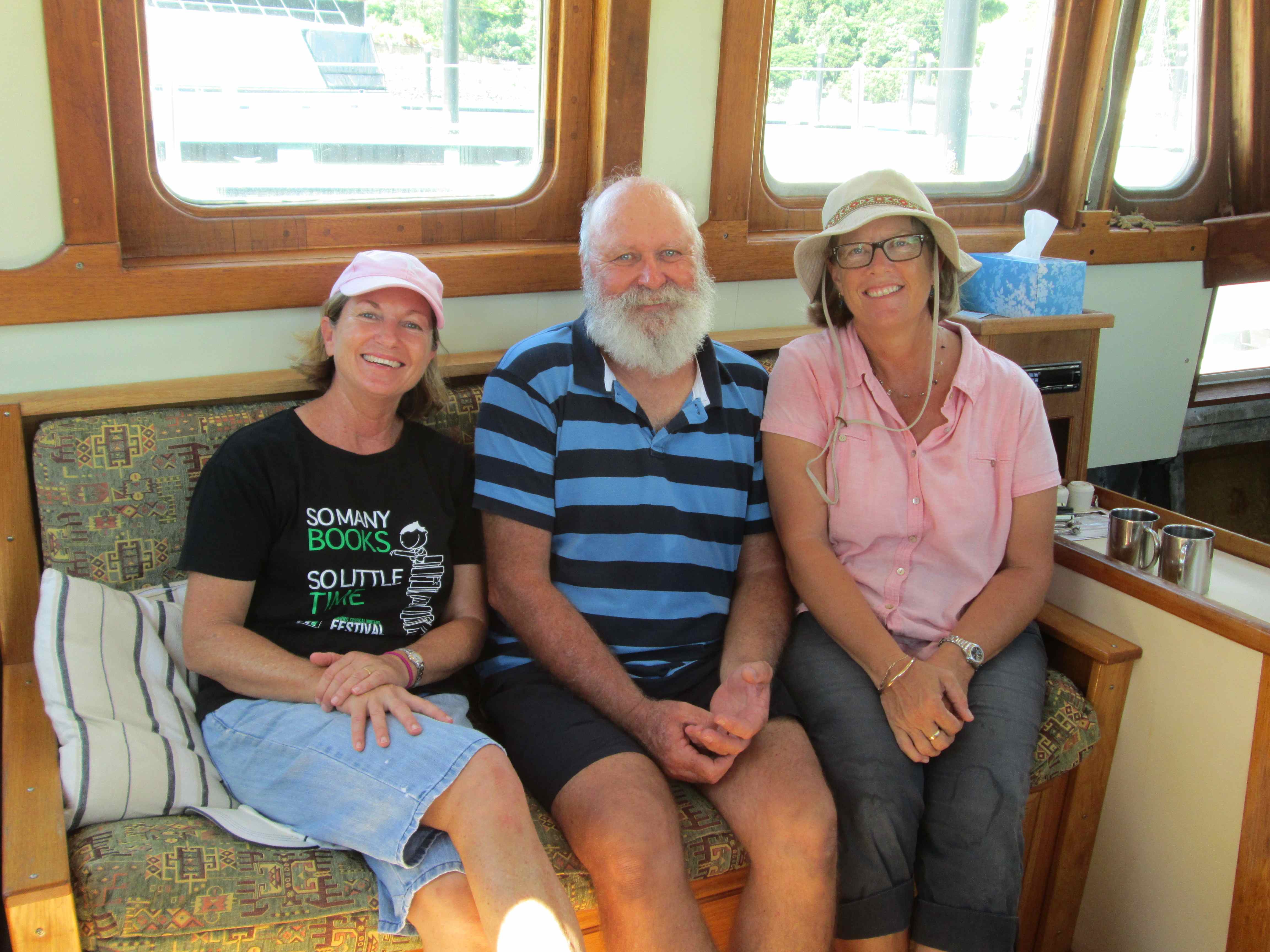 We're anchored inside Gloucester Island tonight with the lights of Bowen casting golden hue to the north.  Capt G's snoring already after a busy day and Zeus is looking at me like I'm a mad woman so it's time for bed. We're on the homeward leg now and that makes me both a little melancholy and a little excited. This month is going to be a hard act to follow.