Since Telstra so rudely interrupted us I've lost track of time 🙂 Easy to do when you have no contact with the outside world – and no offence, but it was a lovely three days of sailing, writing and talking.
Shoalwater Bay is a remote section of coast that is owned by the Department of Defence. Our forces have to train somewhere and it's about as rugged and challenging as you can get on the Australia coast. From a cruising yacht's perspective when Defence activate the restricted zone around that area it makes for a very long day between safe anchorages.
It turned out to be a blessing as we headed for a small anchorage called Pearl Bay. We rounded the headland in a 3 metre swell, with the wind still howling from the south east, and in an a couple of boat lengths were bobbing serenely on tranquil waters.
A pearl indeed.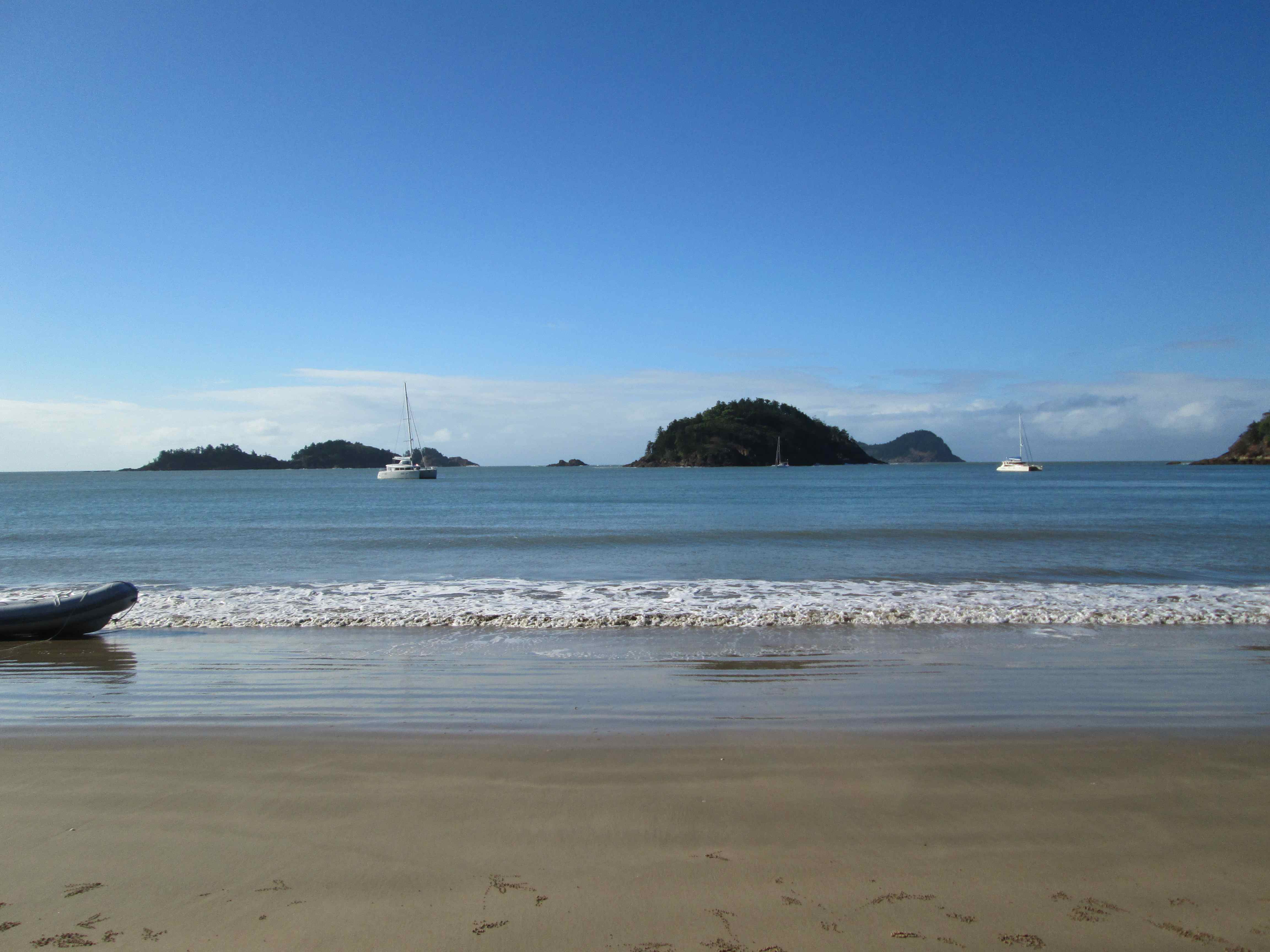 The wide flat beach was perfect for all three of us. Zeus thought he'd found a new heaven after 12 hours cooped up on a boat. GW thought he'd found castaway's paradise and didn't want to leave. I'd never found so many beautiful things to photograph on a beach. Even the crabs make beautiful patterns with their burrowing.
Enjoy 🙂