Today started at 1 am when our low depth alarm sounded. By 2 am our anchor chain had decided to wrap itself around us in a loop and then snapped the rivets on the prodder on the front of the boat which left it dangling on its stays. At 4.30 am we were drinking cups of tea and waiting for the sun to rise. Strange how a banging sound in daylight is white noise and at night it's an adrenalin surging worry…
When we ventured out of the Town of 1770 channel it was immediately obvious the 2 metre swell was not only still there but building. We picked up a couple of free loaders along the way and they were happy to pose for photos. By the time we were five miles off shore I was starting to think they were coming all the way to Cairns, but they must have a boundary as they all took off with a flurry of feathers and headed shorewards.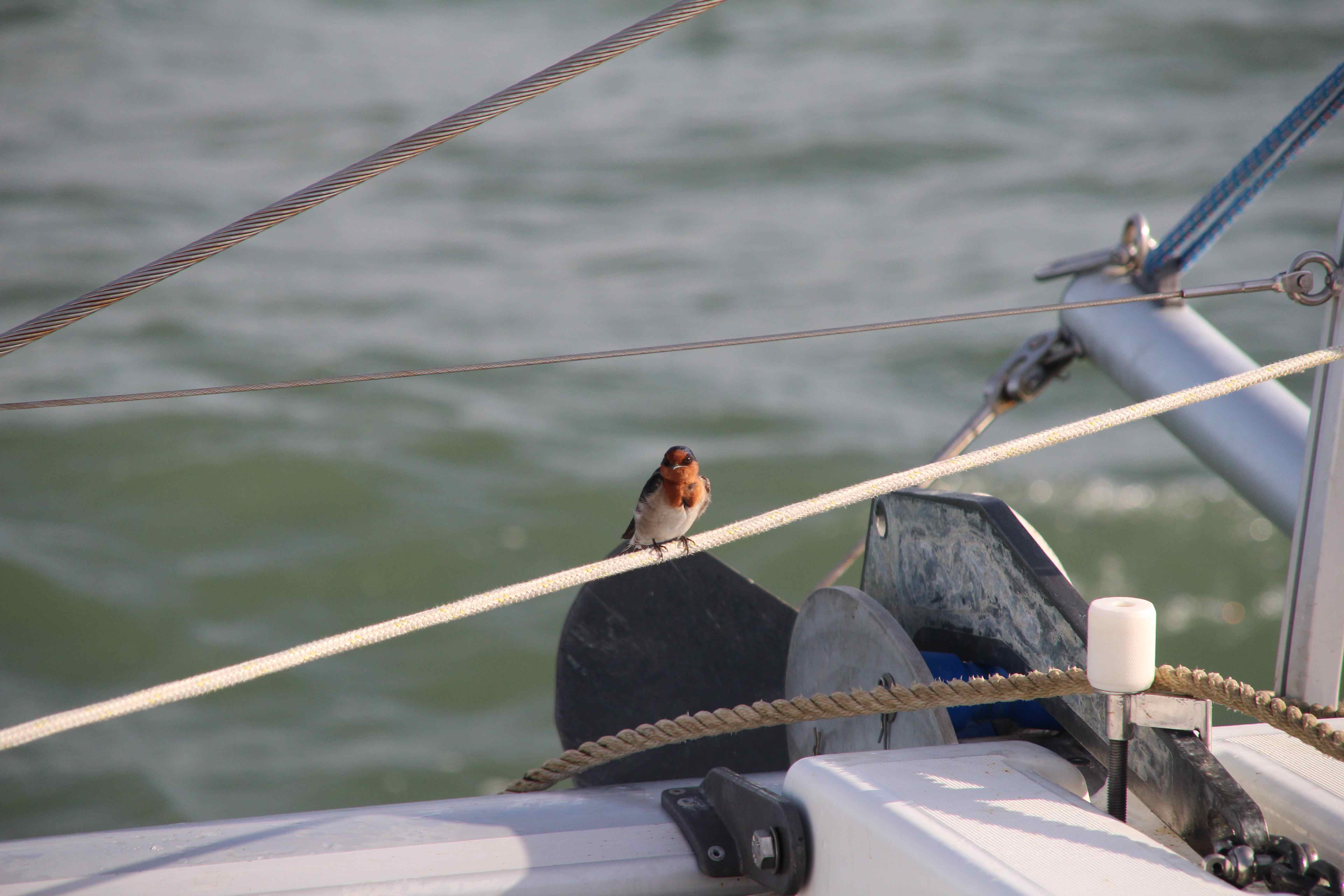 We motored for the two hour trip north to Pancake Creek with just the headsail up as the wind was right behind us and the seas lumpy. The green starboard buoy was a welcome sight as we rounded the headland. Even better was realising there were only two other masts and heaps of room for us. We found ourselves a good mooring and now we'll just have to see what the winds bring tomorrow. (Perhaps I need to share a little more French Champagne with Huey and Neptune!)
Zeus was delighted with the short sailing day and he made the most of his time ashore finding more sticks than you'd need on bonfire night. A couple of pelicans were cruising up and down in the channel catching fish much to GW's chagrin. He's decided the fish don't fear him they mock him… So far there's been no seafood dinner…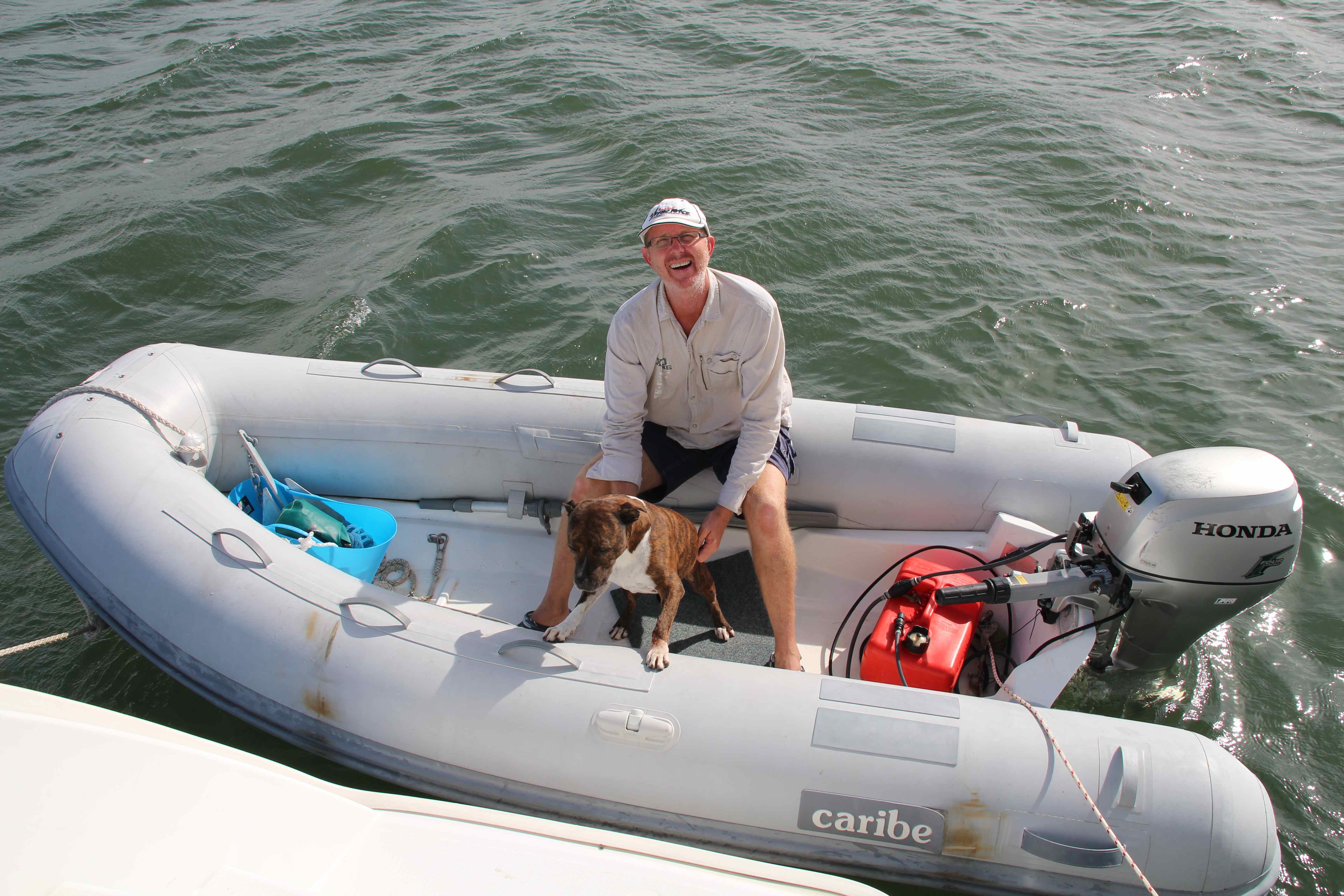 Tomorrow we have a prodder to fix, a lighthouse to visit and a water maker to chivvy into submission. And I still have a story to write, but in between there's FB, blogging and emails to keep me busy as Telstra's still providing me with full internet access in the middle of a national park just short of the back of beyond!
Right now, I think the pelicans drifting on the tide have the right idea. Much less effort!!