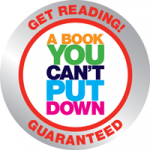 After a flying visit to see Mum before I left Brisbane we got to the airport to discover fog in Sydney was playing havoc with airline schedules. Instead of arriving in Perth with plenty of time to check into the hotel and enjoy Perth's ambience Ali, my publicist from Get Reading Australia for this leg of the tour, and I had to hot foot it to Kalamunda. But we made it!
And what a fantastic library and audience! I talked for way too long, but they very kindly listened to me without yawning and then stayed around to chat afterwards.
It was lovely to catch up with talented West Australian writer, Rachael Johns, whose best selling title is due to be released in America early next year. Thanks also to everyone who drove so far for the event. It was a special evening.
Thanks to Yvette and her team for putting on a delicious cheese and wine selection and to Sarah from Dymocks Midlands for providing copies of my books.
Off to bed now but here's some photos from the event.
Next stop Bunbury tomorrow morning!