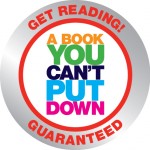 Sadly, my month of wandering the country chatting to readers has come to an end… The Get Reading tour has been the most amazing experience so far in my writing life. I've been fortunate to visit new places, familiar places and places which have been on my wish list for a long time.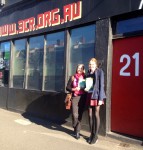 Yesterday morning we had the company of Lucy for the first couple of hours. She's doing work experience at Penguin so came along to see how community radio works. I have to say I felt a little short next to her, but as she plays netball I'm hoping Australia has a new Goal Attack in the making!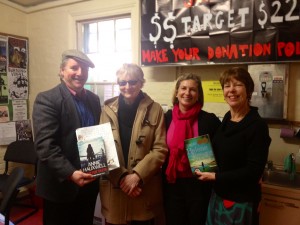 At 3CR Melbourne, Jan Goldsmith was chatting with me for a segment on her book show. It was wonderful to find not only had she read and enjoyed the book, but she also wanted to talk about some of the themes in Half Moon Bay which are very close to my heart. Thanks, Jan, for an insightful interview.
I also had another fan girl moment when I met Annie Hauxwell, a crime writer who's first book 'In Her Blood' I devoured in one sitting. 'A Bitter Taste' has just been released and I can't wait to read it.
The afternoon saw us drive down the highway from Melbourne to Ballarat. The golden light, the silvery paddocks and the architecture are so different to the north of Australia and I was mesmerised. With the temperature barely making it into double digits I could understand why the stone cottages might be sprouting multiple chimneys! And I hope those tiny bundles of snowy white wool, dotted across the fields, were snuggled up close to their mums last night – they must breed hardy sheep down here…
We stopped for lunch by the lake at The Boatshed restaurant. The food was delicious, the service friendly, and the setting reminded me so strongly of England with its wooden sheds balanced at the water's edge and a squadron of ducks that spent their time diving below the water – I can only think they were trying to keep their heads warm!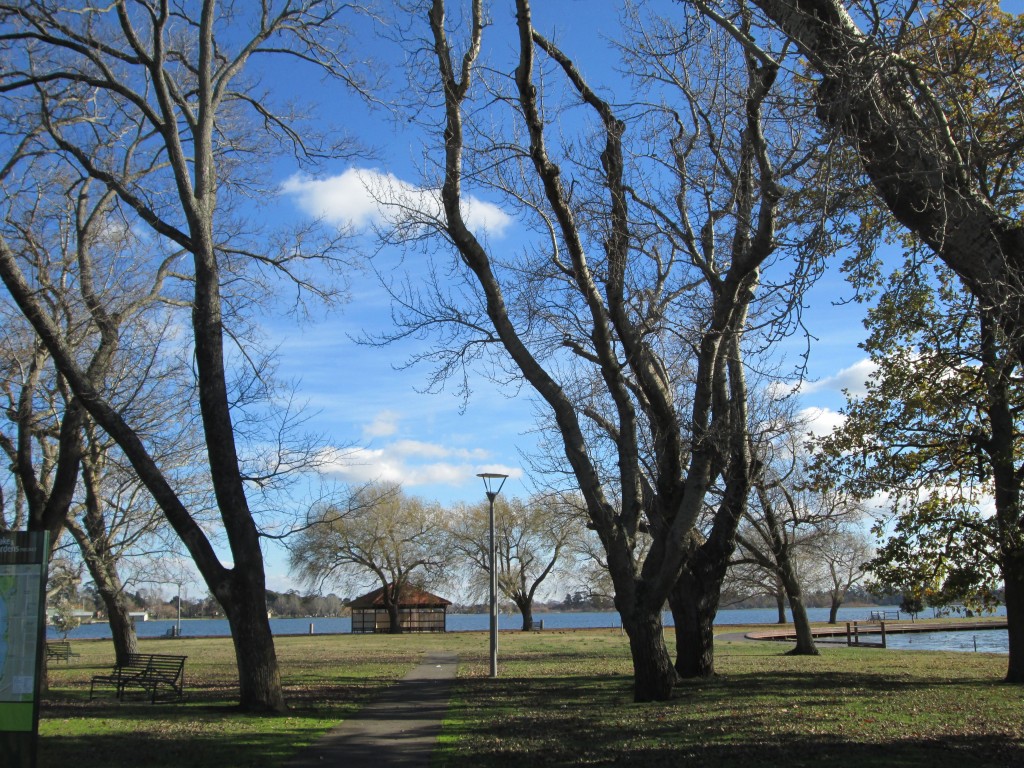 The Ballarat Library is a fantastic round building filled with light. It was a warm sunny spot for a chat. Thanks to the librarians for organising the afternoon. Lovely to be welcomed to Ballarat. A big thank you to Helen from Ballarat Books – another wonderful independent bookseller supporting Australian Authors.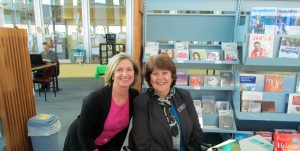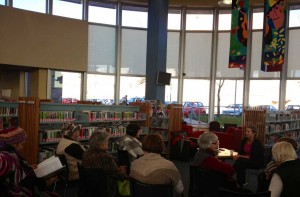 The audience were again so very kind and welcoming so thank you all for coming along, for buying books and for stopping for a chat afterwards. I'm always humbled by people's willingness to share their stories.
By the time we made it back to the hotel through Melbourne rush hour I was feeling a little sad. I've had a wonderful trip, but it's time to take off my writing hat and jam my pilot's cap back on. Thank you to everyone who attended one of the events over the last month. Thanks also to all those wonderful readers who've put pen to paper or fingers to keyboards to write and tell me they've enjoyed Half Moon Bay. Knowing readers have connected with my characters and my story gives me a warm glow (extra important in 2 degrees in Melbourne!)
A huge thank you to Penguin and the Get Reading team for making all this possible. They deserve a post of their own so that will be tomorrow's blog. I'm heading home this morning to put my feet up for a couple of days and catch up with Capt G and Zeus. It's been a big month for them as well and none of this would be possible without their support. They know they are everything in my world 🙂