Some authors seem to have a hotline to the cover fairies. You know the ones – they do a cover reveal of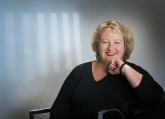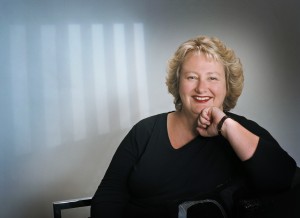 their new book and you sigh, your fingers stroking the screen as you drink in the rich colours, the curves of the heroine and the rock hard muscles of the hero. You'd buy that darned book even if it wasn't written by one of your favourite authors.
Today's blog is full of wonderful images from Anna Campbell's collection of covers in her newly released bundle of e-books. You don't need me to introduce you to this mega star! I'll just hand you over to a true cover Diva! (And there's a giveaway – Yay!!)
Hello, Helene! Even more important, HELLO, ZEUS!!!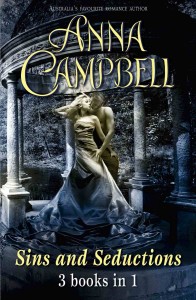 Helene, thank you so much for having me as your guest today to talk about SINS AND SEDUCTIONS, my latest threefer e-book bundle released in Australia and New Zealand through HarperCollins Australia.
I love the idea of three full-length novels bundled together at a bargain price. Last year, Harpers experimented with THE COURTESAN COLLECTION which covered CLAIMING THE COURTESAN, TEMPT THE DEVIL and MY RECKLESS SURRENDER. Now they've just released SINS AND SEDUCTIONS, an e-bundle of UNTOUCHED, CAPTIVE OF SIN and MIDNIGHT'S WILD PASSION. I should actually call this bundle the ARRA trio – all three books won the Favourite Historical Romance Award from the Australian Romance Readers Association!
Details of the stories and buy links are on my website: http://annacampbell.info/books.html
I thought it might be fun today to look at some of the covers these three books have had across the world. I love looking at the various takes each country has on the same story!
Let's start with my second book UNTOUCHED, which features a hero locked away as a madman and a heroine presented to him for his 'amusement'. Hmm, gothic, much? My particular faves are the Spanish and French covers for this book.
Next, we'll move onto my fourth book CAPTIVE OF SIN. This one features another knight in shining armour hero who marries the heroine to save her from her awful stepbrothers.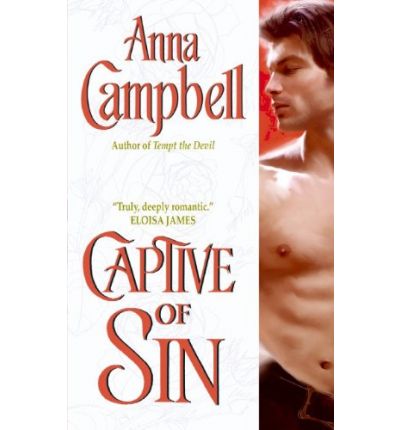 Finally, here are the covers for MIDNIGHT'S WILD PASSION, a book that has a special place in my heart because it's my take on the classic Regency romance. When a rake sets out to revenge his sister's ruin, he encounters trouble in the form of frumpish and mysterious governess Antonia Smith.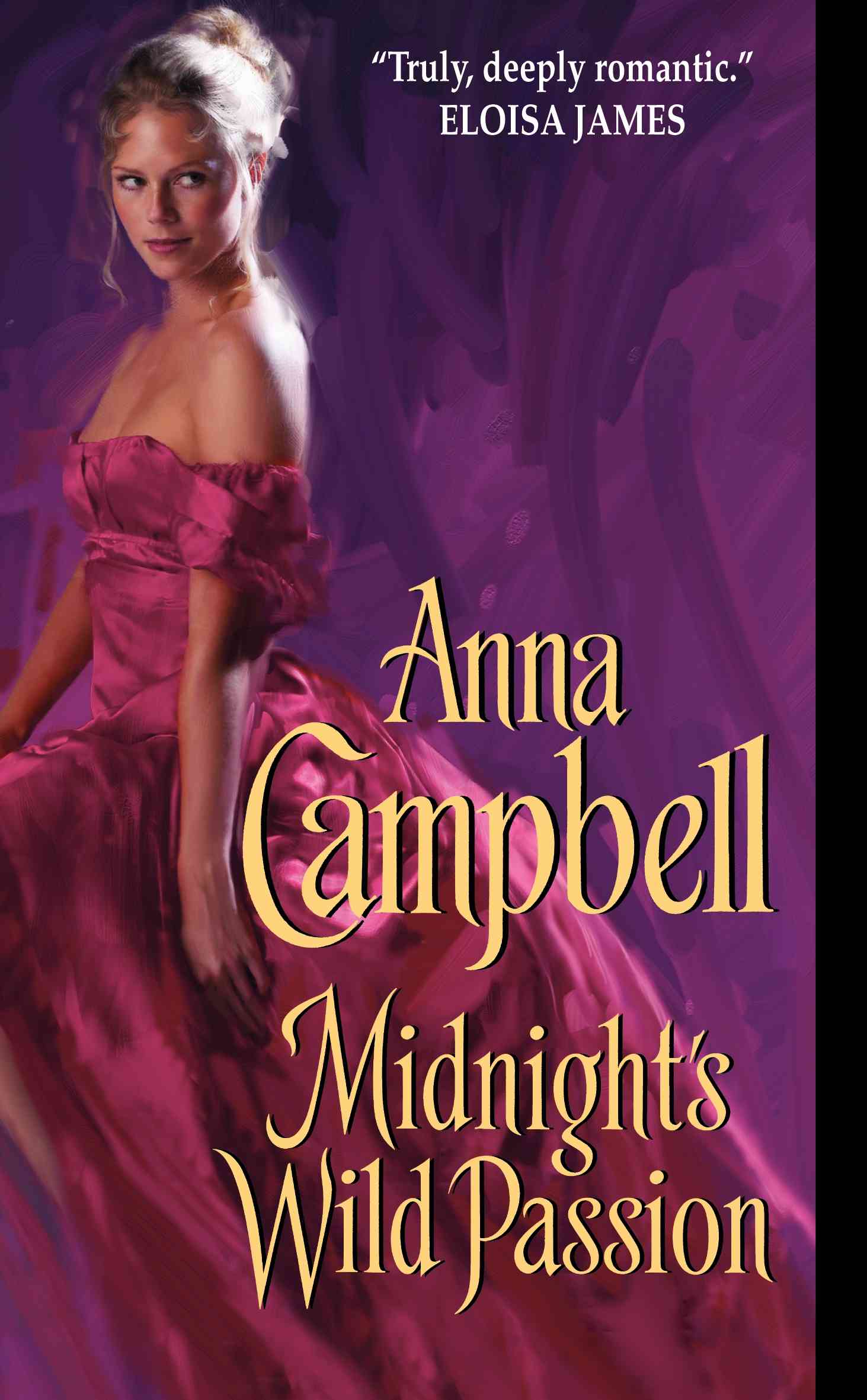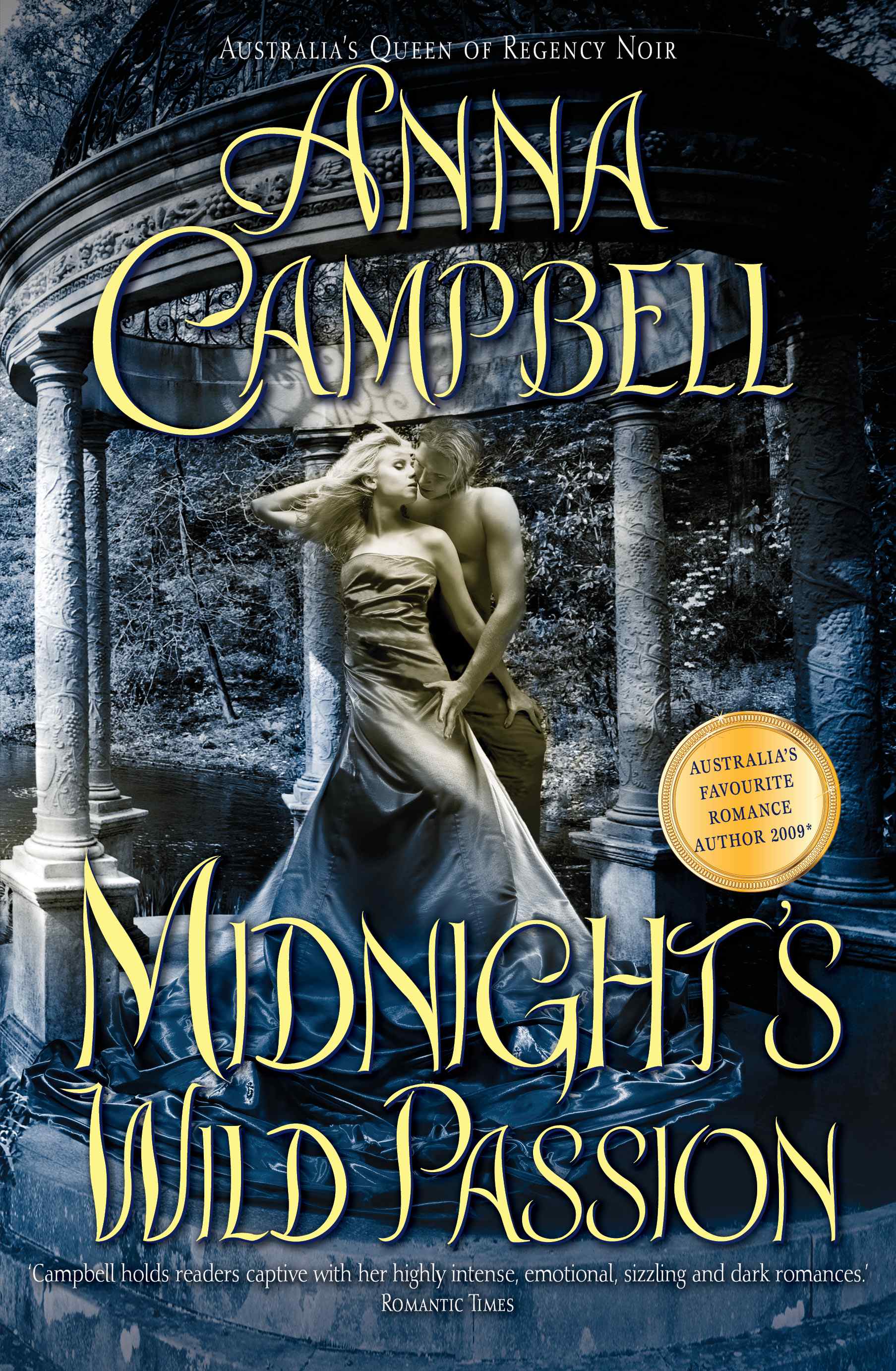 I hope you enjoyed this whirlwind journey through covers of the world (I'm waiting on Russian covers for COS and MWP – looking forward to seeing those!). So what do you like to see in a romance cover? Pretty dresses? A clinch? A symbolic item that interprets the story like a locket or a ribbon or a shoe? A setting like a house? A hero? A heroine? With heads or without heads? I find romance covers endlessly fascinating so I'll be very interested to hear your thoughts. I've got a download of my Regency Ghost Romance, THESE HAUNTED HEARTS, for two people who comment today.
Lol, Heroes without heads! Oh puleese… I'm not a  fan of discombobulated body parts, no matter how gorgeous they may be, Anna!
Thanks for sharing all those wonderful covers. Look forward to hearing what other people love in a cover.  And meanwhile I'm waiting, waiting, waiting impatiently for your next novel, 'A Rake's Midnight Kiss' due out in September 🙂