Day Three

Forecast – Wind 15 – 20 kts, south-easterly, seas 1.7 on a 1.5 metre swell.

Actual – Wind 20 -25 kts, south-easterly, seas 1.7 on a 2 metre swell.

Possible showers of rain.
It's easy to forget that strong emotion can be exhausting and perhaps the weather gods knew we needed a day to regroup because the conditions on day two kept us anchored at Fitzroy Island snoozing the day away and catching up on little things that needed doing to Roo Bin Esque.
We were up before first light this morning and underway as the sun rose. The winds had eased, but the seas were still quite confused so we spent the morning punching into it at a slow 3 – 4 kts and the sails up. Neither one of us expected to cop water over the top of the coach house! Eventually we surrendered, turned the motors back on and started heading straight into the wind. The speed over the ground dropped and the motion was wild enough to make Zeus wander out and peer up at us with reproach in his eyes…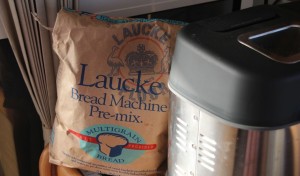 Eventually we dropped anchor off Normanby Island and went ashore for a quick explore of its pretty little beach, the tinkle of broken coral sounding like a multitude of wind chimes.  Back on board Capt G fired up the generator and he's now baking bread, washing clothes, making water and roasting lamb. I'm busy writing 🙂 I had a call from my wonderful publisher this morning to tell me she's happy with the way the new book is shaping up. Plenty of work still to do – like finish it – but it's reassuring to know she approves of the first 80,000 words!! Champagne and oysters are called for but roast lamb and a small glass of red will have to do instead.
The plan is to push on tonight heading for Cardwell and the top of the Hinchinbrook Chanel as the winds continue to decrease. So an early dinner should see us ready for a long night.
See you tomorrow!