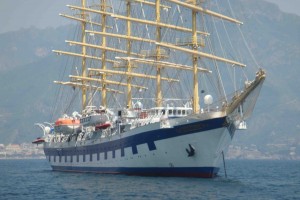 It's not often I have boat envy, but fellow Australian Romantic Suspense author, Lee Christine, just may have tipped me over the edge with  a wonderful example of a sailing ship. How gorgeous is this little number?? And you can read about it in Lee's latest release, 'A DANGEROUS ARRANGEMENT' which is released today! Congratulations!!
Meanwhile Lee's taken time out of her busy schedule to share some of the inspiration behind the story. Please welcome Lee Christine!
Thank you Helene, for having me as a guest on your blog today.
As many of you know, my lovely host, Helene Young, is a keen sailor. It's something she has in common with many Aussies including Dean Logan, the self-made hero in my latest romantic suspense novel 'A Dangerous Arrangement'.
Many Aussies have an affinity with the ocean and as a nation Australia has always punched above its weight when it comes to all kinds of water sports. When a huge surf rolls in off the southern end of Merewether Beach in my home town of Newcastle, a crowd can be seen gathering to watch Mark Richards, four times world surfing champion catch a wave or two. Perhaps not as high profile, the yachties out on Lake Macquarie every weekend, racing their dinghies and yachts for their respective sailing clubs.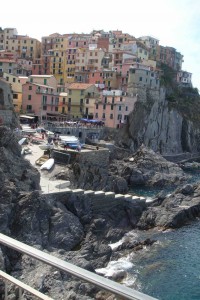 The first draft of 'A Dangerous Arrangement' was completed in 2009 after I'd taken a sixteen day cruise from Venice to Slovenia, Croatia, Montenegro, Sicily, Malta and along the Amalfi Coast and Italian Riviera. I returned home with a desire to write a romantic suspense novel set in Italy, a kind of 'cat and mouse' chase from port to port.
While developing Dean's character, I learned that the female owner of Scenic Tours, a company with headquarters in my home town was a naval architect by occupation and had designed Scenic's low, sleek 'space ships' the ones that cruise under the bridges of Europe usually between Amsterdam and Budapest. The character of Dean Logan was born, naval architect to the stars and designer of motorised super yachts.
In 2013, I found myself enthralled by the America's Cup yacht race. Eager to watch America and New Zealand's epic battle off the coast of San Francisco, I'd rise at six am every morning. Alcatraz and the Golden Gate Bridge provided a perfect backdrop for this stunning event. I literally couldn't tear my eyes away from the huge catamarans, with their double hulls out of the water, flying along at a speed similar to what we would travel in a car down the motorway.
The crews were international, the captain of the American yacht, an Australian by the name of Mark Spithill. Spithill had grown up sailing dinghies with his mates on Pittwater. He'd stayed in the game long after many of his mates had dropped out of the sport.
Little did I know that watching the spectacle of the America's Cup would help me in fleshing out the character of Dean Logan even more, and so, after six years, six re-writes and three romantic suspense novels published in the interim, 'A Dangerous Arrangement' is finally set for release on June 8.
Thanks for stopping by to share some insights into your new release, Lee.  HAPPY RELEASE DAY!! Can't wait to read Marina and Dean's story. A DANGEROUS ARRANGEMENT is available now 🙂
The Blurb

Kicking off a brand new romantic suspense series from Lee Christine comes A Dangerous Arrangement: a violinist with a secret, a billionaire with a problem, and a race against time set against the beautiful Amalfi Coast.

When violinist Marina Wentworth arrives in Venice en route to a cruise ship for a short working holiday, the last thing she expects is to be confronted by a handsome stranger demanding answers. After going to great lengths to keep her real reasons for the trip a secret, Marina refuses to let her immediate attraction to Dean Logan derail her plans.

Desperate to recover his latest super yacht designs, Dean doesn't want to believe the lovely violinist is involved in the devastating cyber-attack that threatens to destroy his yacht building empire. However his growing feelings for Marina fail to extinguish the nagging suspicion that she is hiding something.

Set against the backdrop of Italy's Amalfi Coast, Dean and Marina must navigate the dangerous waters of secrecy, attraction, and the fusion of two very different worlds. Will their lives remain discordant, or will they take the chance at true harmony?

BUY A Dangerous Arrangement at :
Lee Christine.

As a teenager, I had dreams of becoming a singer/songwriter, so my first stories were song lyrics.When I realized I was never going to write a number one hit, I turned my attention to writing novels. After many false starts and two novels relegated to the bottom drawer of my desk, I decided to treat my writing as a day job. In 2012 "In Safe Hands" won the Romance Writers of America Silicon Valley Gotcha Contest, The Romance Writers of America Smoky Mountains Laurie Award and the Romance Writer's of America East Texas Southern Heat Contest for Romantic Suspense. These wins were instrumental in Escape Publishing, Harlequin Enterprises digital first imprint in Australia choosing "In Safe Hands" as one of five launch titles.




My second novel in the 'In Safe' series, "In Safe Arms", was released January 1, 2014, followed by 'In Safe Keeping' released December 8, 2014. Both novels can be read as standalones or as part of the series. 'A Dangerous Arrangement, book one in my brand new Dangerous Arrangements series is released today, 8th June 8, 2015.


My novels are sexy, fast paced and very contemporary. I live on Australia's eastern seaboard, love music and snow skiing with a passion and play alto saxophone for fun.