Once I'd watched the sun rise this morning, we decided to look for an anchorage further north towards the start of the Sheridan Flats, an area in the Sandy Strait which needs to be crossed at high or rising tide, to give us a good start tomorrow. There were a couple of places that looked good on the chart so we hauled anchor with the mist still clinging to the trees and brewed a coffee on the way.
Our neighbour for the night seemed to be floating in air.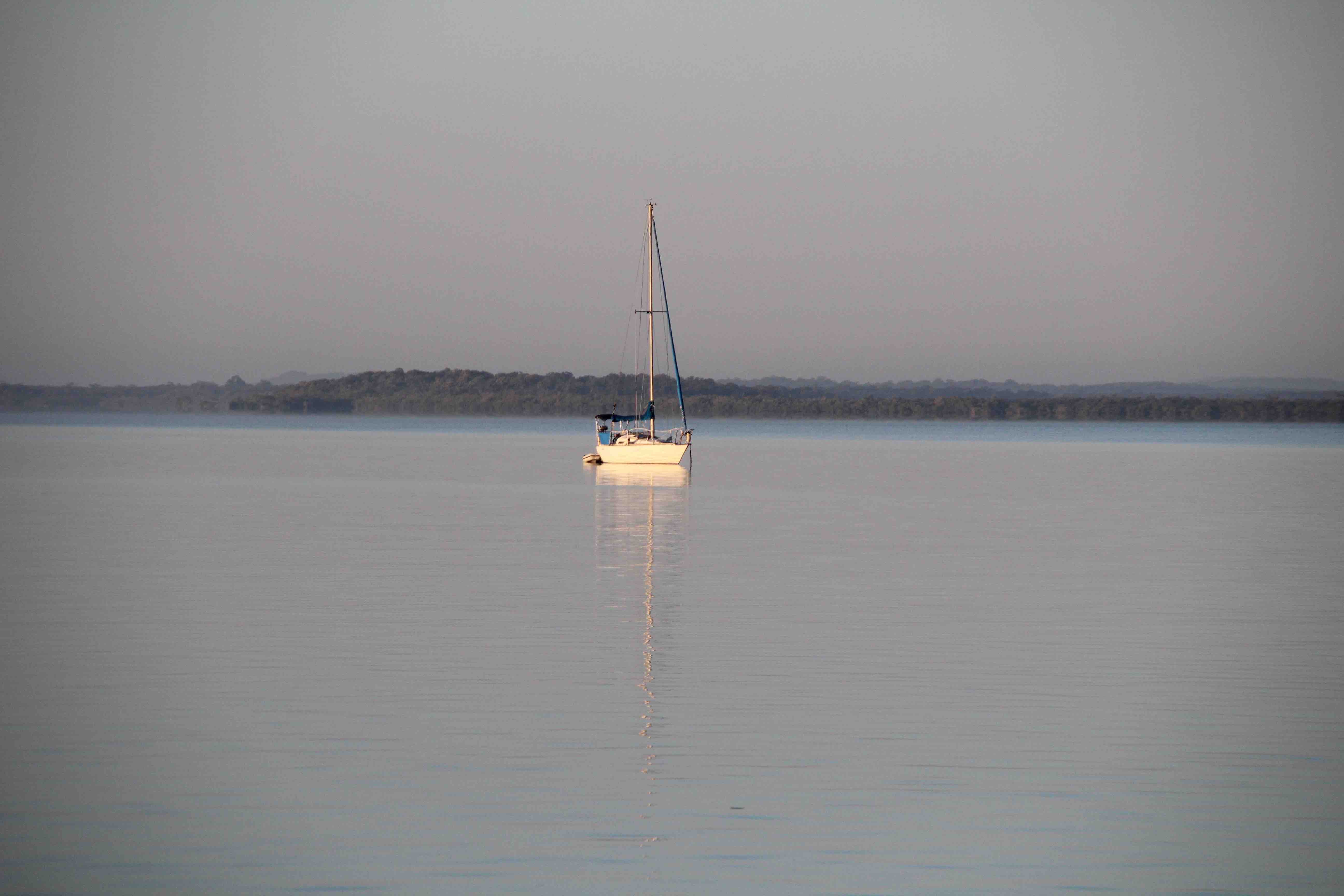 Further on we met Granuaile, a vessel built in 1905 and sailed to Australia from the UK in 1968. Her classic lines are timeless and she glowed in the early light.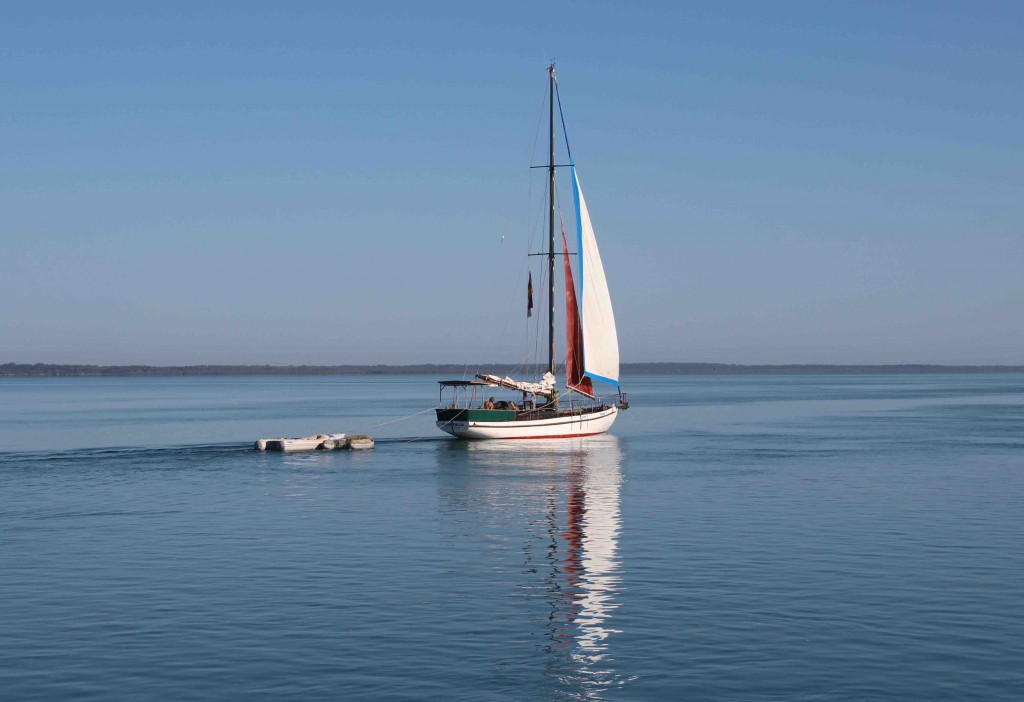 After scouting around a couple of anchorages, and seeing the number of boats huddled in one, plus a close encounter with an unexpected sandbank, we decided to head back to Snout Point. It then turned into an administrative kind of day. I've booked airfares, accommodation and car hire to head back to Brisbane this weekend to teach at QWC. We've booked a marina berth for a month at the Great Sandy Strait Marina which will allow us to head to Melbourne for the RWA conference and north for a friend's wedding at the end of August. It will also hopefully give us a base to do some more exploring of the northern half of the bay in between our trips.
The rest of the day was spent working on the writing workshop for the weekend and Capt G caught up on some reading. Tomorrow will be an early start to ride the tide through the flats and then we'll be looking for shelter from the forecast howling north-westerlies. I predict some more writing for me and some more reading for Capt G!
And no post is complete without a sunset, right?  😀