So apparently I slept like a log and Capt G was awake half the night listening to the wind! I can't remember sleeping, but perhaps I did 🙂 Whatever the case we woke to a calmer sea but stronger winds.
After a robust discussion about the merits of hiding from the forecast winds or staying put we weighed anchor and headed north towards the Mary River. A couple of places along the way looked promising on the charts, but were too open to the wind when we investigated further. We passed one of the barges heading to Kingfisher Bay resort – I do hope those passengers had strong stomachs!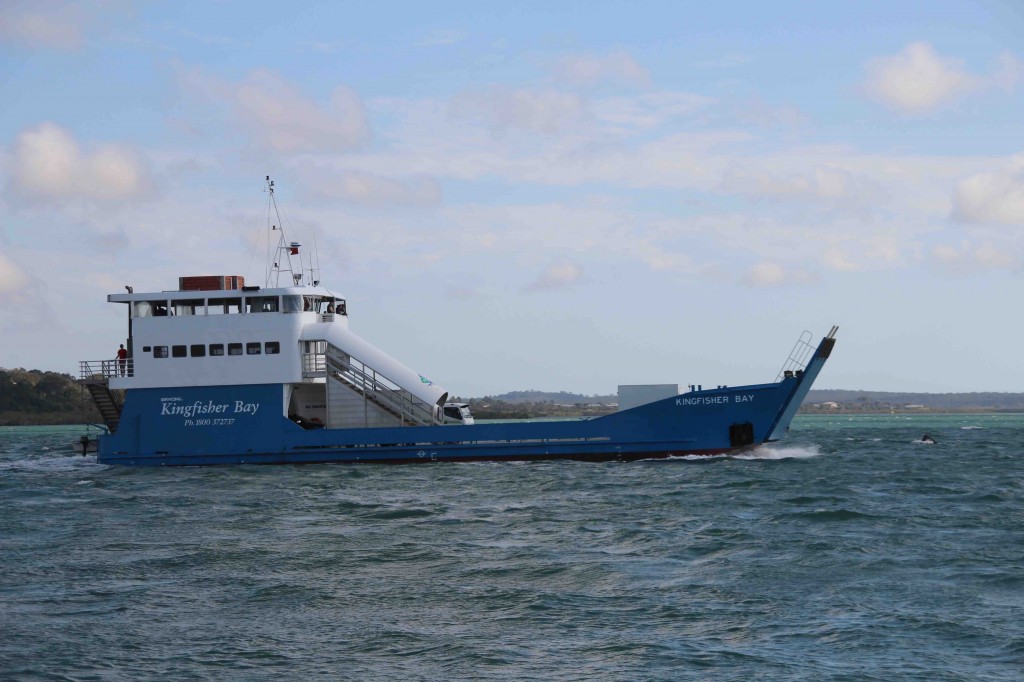 We finally crept into Susan River just behind River Heads and found an anchorage that seems to have good holding. It's been a day of watching the wind gusts roll through, some of them over 30kts (or 55km/hr for those who grew up with the metric measures!).
Roobie's new Rocna anchor is getting its first real work out so that's enough to keep us alert. When my kayak decided it wanted to take flying lessons off the front tramp I knew it was blowy! The rope bridle that's secured to both hulls and then attached to the anchor to give us a more stable ride at anchor has been taut all day.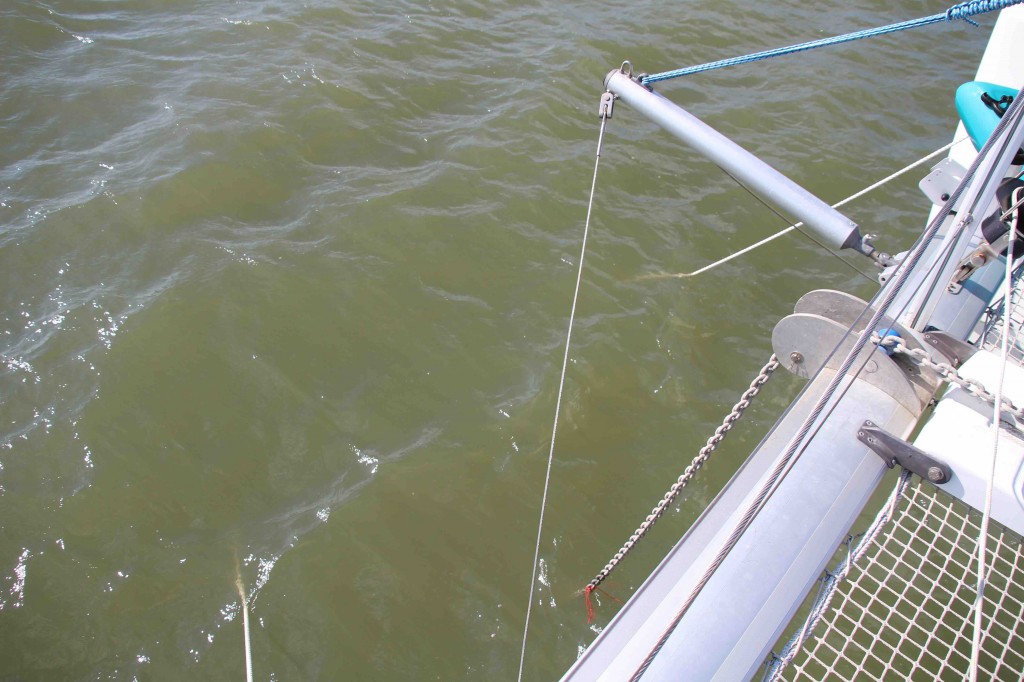 So now the sun's disappeared we're watching the lightening in the distance and hoping the storms skip by. Somehow things that go bump in the night are always more alarming than the same noise in daylight! And there are plenty of things that go bump in the night on a boat being buffeted by the wind and tide!
Hope you get a good night's sleep…