That strong wind warning persisted into today and may well be hanging around tomorrow as well. There was only one thing for it and that was have a day full of domestic chores. With an August westerly ripping through the sheets had dried in no time.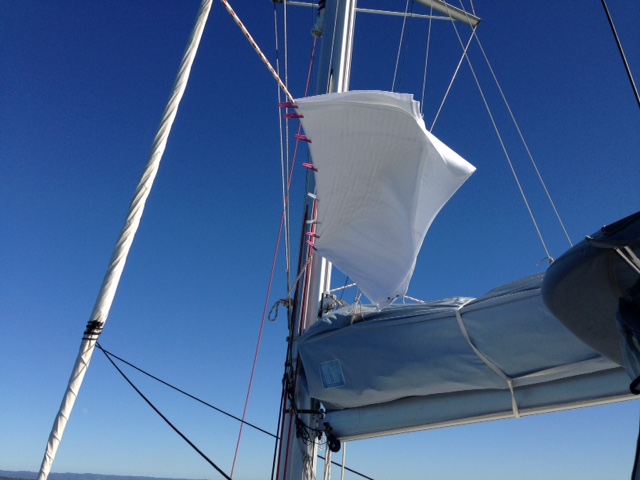 Once Roobi was shipshape again it was down to writing business. I had a productive chat with my agent about future writing directions – more to come on that over the next couple of months! It's always good to do a health check on your writing career. The publishing market is constantly changing and that means as writers we may need to adapt or take a different direction. I'm looking forward to the challenges of the next twelve months 🙂
Capt G commandeered the couch, finished the book he was reading and then graduated to Face Book.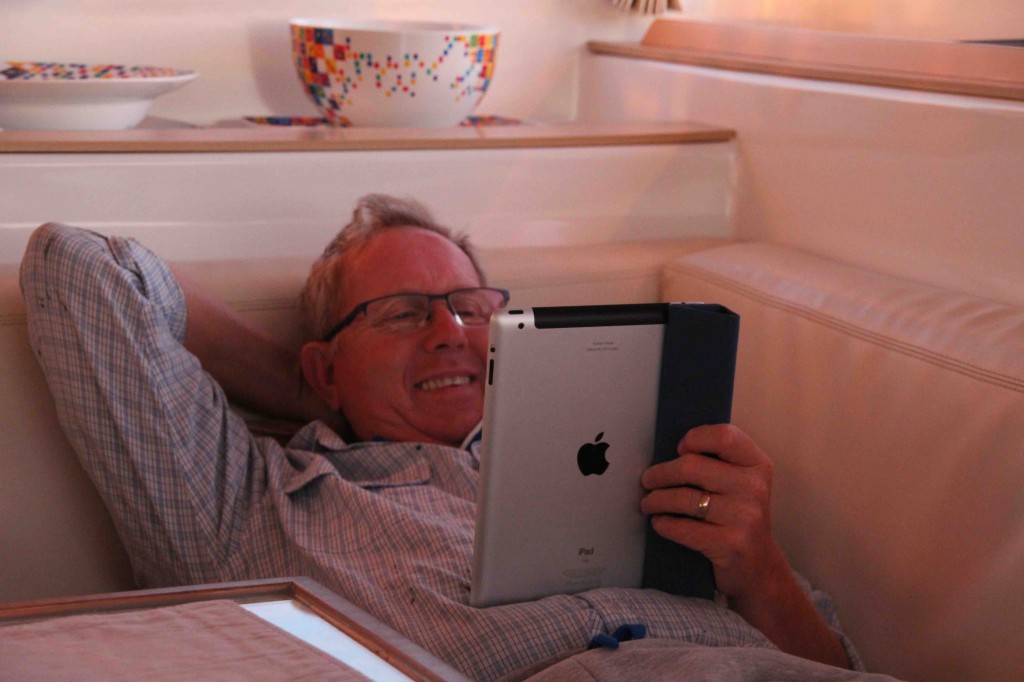 I've been on a reading binge with a 'new to me' author called Lynne Heitmann. Thanks to Mary Warwick for the recommendation. I'm up to book three in the series and loving them. Maybe it's the aviation thread, but they are riveting. Next on the pile is Barbara Hannay's soon to be released, The Secret Years. Looking forward to that one!
The sunset this afternoon was viewed through the windows as the temperature plummeted. Let's see what tomorrow brings!