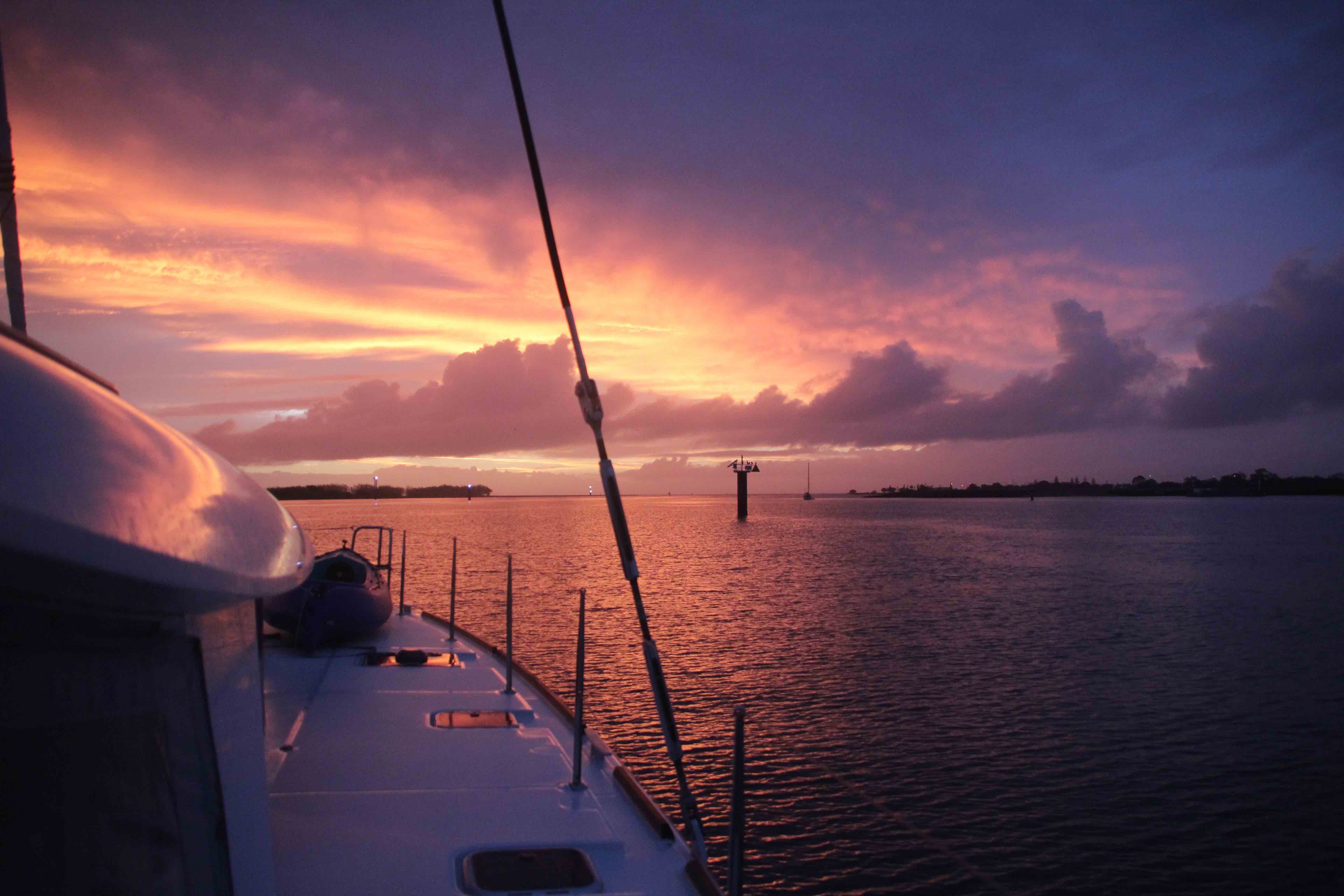 Apart from the fact we've been in a Telstra blackspot we've also been a little busy! However I still can't believe it's been 15 days since I posted a blog… Meanwhile we've seen out two wet weather events with wild winds, caught up with old friends, made new friends and see some amazing displays from Mother Nature.
In the wildest weather we've had for a while we took shelter at River Heads, a surprisingly quiet anchorage in a 30 knot westerly breeze. We then headed up the western side of Fraser Island and into Platypus Bay – one of my favourite places. There are creeks to explore, sand dunes to climb, long beaches for power walking and sunrise and sunsets to inspire.
We shared our anchorages at Arch Cliff and Triangle Cliffs with the Windana crew – Gwen, Tony and Nathan Pincott. One of the joys of cruising is meeting new people, some of whom become forever friends. It's always more fun exploring new place with friends. And the yabbie catching was officially a success!
I'm at Brisbane airport now, on my way to Winton for the Outback Writers Festival. Looking forward to talking writing and also delivering a workshop. After a difficult year my writing is finally back on track and this feels like a great way to start the push to finish editing my latest novel. I always find that teaching others freshens my writing.
So my camera's packed and I'm hoping to bring you sunrise and sunset from western Queensland. Can't wait to see the colours after the recent rain!
Mean while here's a tiny slice of our last couple of weeks.