We're heading north again this morning, planning on an overnight to push us further along so we reach the Whitsundays before strong winds next Thursday. We'll be out of internet range for a day or two so we'll see you out the other side!
The last week has been magical on Great Keppel Island, catching up with old friends, making new ones and exploring the island. It's sad to see the resort in disrepair, but it means there aren't many people wandering the trails. We found more feral goats than humans in our travels!
We made the trek to the lighthouse – an uninspiring building but housing a worthy light – and drank in the views. It was a good walk with enough steep climbs to get the heart rate pumping. The track took us past the old homestead – apparently it's for sale if you have a couple of million spare?
The crew from Svendson's Beach Retreat have also thoughtfully provided chairs, hand painted sign posts and motivational stones – they were perfectly placed to give us a breather and make us smile. The ridge line down to the lighthouse is exposed to the elements and the trees cling to the cliffs. It's also home to a good sized herd of goats who watched us go from behind the scrub.
The expedition through the mangroves of Leeke's Creek was fun, if not for the company alone! A few ventured up to the original homestead on foot while the rest of us listened to Graham's fishing stories 🙂 The clarity of the water was remarkable and unlike many mangroves this one has silky white sand.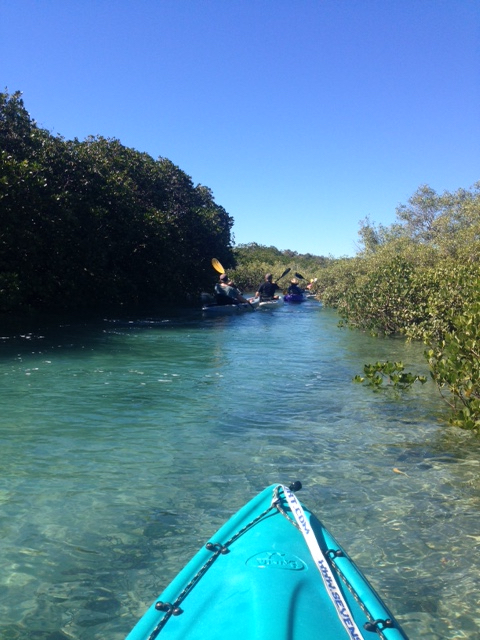 And then there were the sundowners – good company, great sunsets and a wonderful sense of camaraderie. It's endlessly fascinating to hear other people's sailing stories of how they come to be cruising the high seas.
Enjoy your week and I'll bring you photos from the heart of the Whitsundays for my next post!