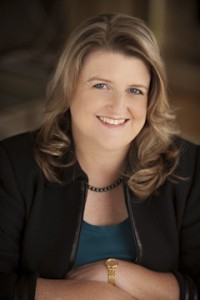 My guest today is Cathryn Hein, a fellow Penguin Australia author, who has the delicious Friday Feast blog which is on my 'never miss list.'
Her second novel, HEART OF THE VALLEY, has just been released and I'm looking forward to curling up with it soon. Please welcome Cathryn.
Hi Helene, and thanks so much for inviting me on your blog. There are always so many interesting things going on here!
I'm also thrilled to talk about what inspired me to write my latest rural romance, HEART OF THE VALLEY. To tell you the truth, this book is a bit of a love letter…
A Story from the Heart
The Hunter Valley. Even the name sounds romantic. And it is a romantic place, with gorgeous vineyards, spectacular hills, luxurious thoroughbred studs, bucolic dairy farms and a river that courses like a vein through the landscape, bringing fertility and life.
But my first experience of the Hunter was far from romantic. I'd been living in Melbourne, having moved there after I finished my agriculture degree to work for a pasture and turf seed company. Then I met Jim and fell in love and all was going wonderfully until we found out he was being transferred to New South Wales. I had to make a decision – stay or leave. Well, I wasn't about to let that man slip through my fingers and an offer of employment from another pasture seed company simply sealed it: I was heading to the Hunter.
The day we left Melbourne in our little two-car convoy happened to coincide with raging fires breaking out around the Hunter, Blue Mountains and Sydney. All along the Hume Highway we heard reports of road closures and devastation. By the time we reached Picton, the F3 – the major artery connecting Sydney with Newcastle and north – was closed and unlikely to open anytime soon. We camped for the night, along with many other stranded travellers, in a tired-looking motel, wondering how the hell we were going to make it to our destination and hoping like crazy the road would open.
Morning came. The freeway and Putty Road remained closed. With no choice left but to make the long journey inland and around, we took off in the stinking January heat, eventually connecting with some obscure gravel road that took us over the mountains and to the very top of the Valley, finally descending onto the vineyard lined flats around Sandy Hollow.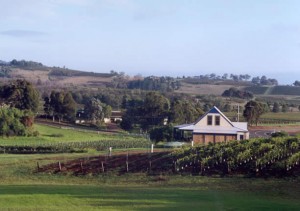 As we headed down the Valley I didn't notice the gorgeous scenery, the beautiful properties and fat livestock. I was exhausted after the nerve-wracking drive, the stress of leaving the familiar, of being far from my family and a land I knew and loved. All I saw was the filthy, churning dark sky, which worsened the closer we came to Newcastle's then heavy industrial landscape. Everything inside me screamed to turn around and go home.
But I didn't. I stayed and I was lucky enough to enjoy a job that enabled me to spend a lot of time in the Valley, driving around to the rural stores, visiting properties, talking to the warm, hard-working people that provide this region with so much of its character. And I fell in love again. Not with a person this time, but a place. An enchanting place that digs into your heart and lodges there, never to be removed.
So it's no wonder I wrote about it. My new release, Heart of the Valley, is more than my characters' love story. It's my dedication to the Hunter. A place of true romance.
How wonderful, Cathryn, to have such a strong connection with a place. When we first moved to Cairns it was going to be for two years at the max. Somehow it burrowed its way deep into our hearts and I can't imagine living anywhere else now.
So over to you, my friends. We'd love to hear if you have a special place that snuck up on you and is now very dear to you. Leave a comment to go into the running for a signed copy of HEART OF THE VALLEY (open to Australian residents only). We'll announce the winner Monday 14th May.
Brooke Kingston is smart, capable and strongwilled – some might even say stubborn – and lives in thebeautiful Hunter Valley on her family property. More at home on horseback than in heels, her life revolves around her beloved 'boys' – showjumpers Poddy, Oddy and Sod.

Then a tragic accident leaves Brooke a mess. Newcomer Lachie Cambridge is hired to manage the farm, and Brooke finds herself out of a job and out of luck. But she won't go without a fight.

What she doesn't expect is Lachie himself – a handsome, gentle giant with a will to match her own. But with every day that Lachie stays, Brooke's future on the farm is more uncertain. Will she be forced to choose between her home and the man she's falling for?

A vivid, moving and passionate story of love and redemption from the author of Promises.
If you would like to learn more about Cathryn and her love of rural romance, as well as more about her debut novel, PROMISES, please visit her website.
You can also connect via her blog, Twitter and Facebook.
And don't just take my word on how wonderfully Cathryn writes. Check out these great reviews!

"The tenderness, the horror, the love, the underlying emotions not discussed, the beautiful scenery. It all comes together beautifully…"

The West Magazine

"…there's something wonderfully absorbing about a rough and ready country yarn heavy with heartache, which weaves in complex family relationships, our gorgeous environment and a bit of raunchy rainstorm sex. Yee ha!"