We started the day with a trip to the beach for Zeus and you can only imagine his joy at finding more sticks. I think he may be developing a small phobia about his lime green lifejacket, but I keep telling him he looks very smart and brave in it. I don't think he's entirely happy about sitting in the bottom of the inflatable either, but he has stoic down to an art form.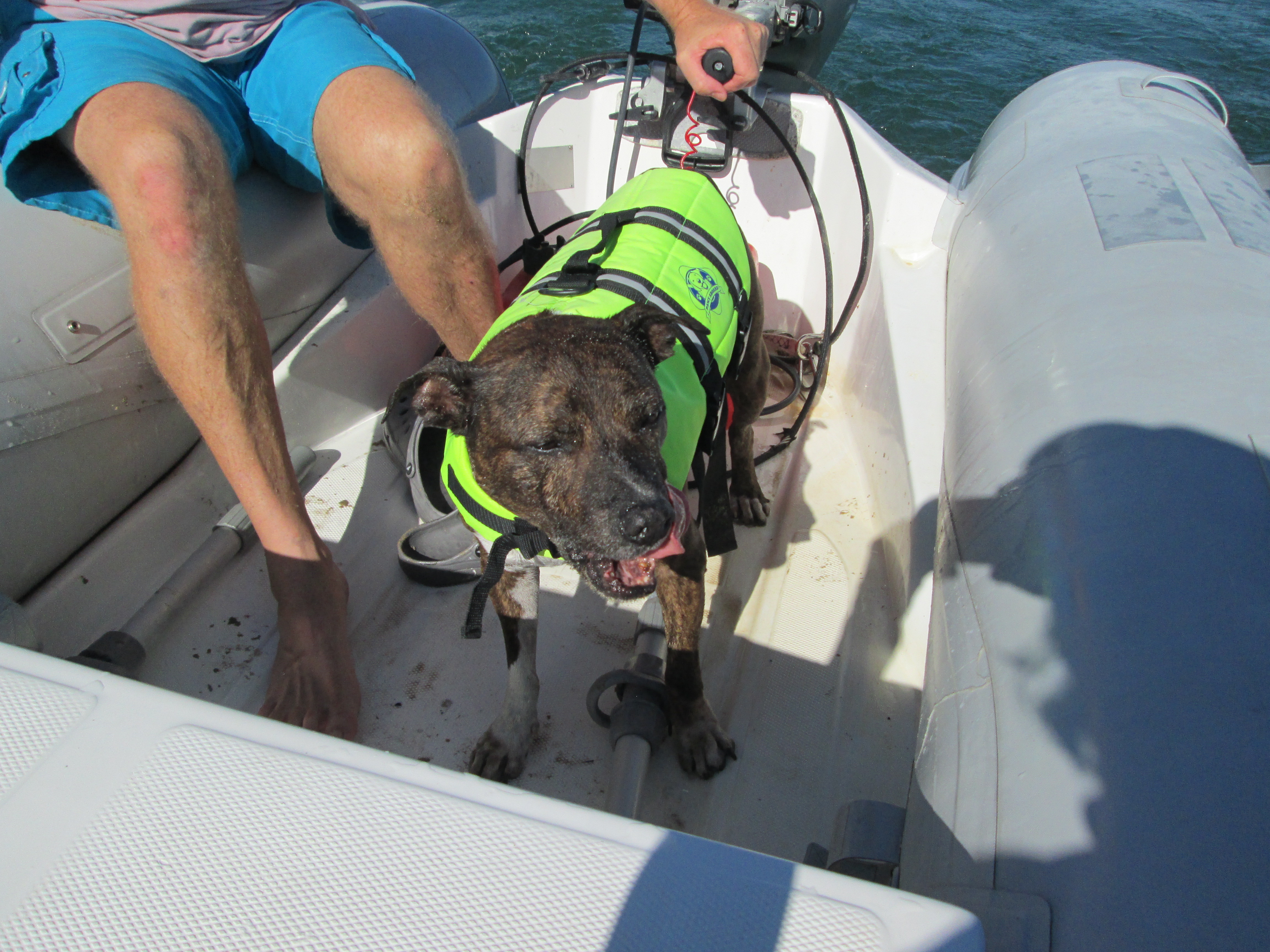 Heading out through the main channel to the port of Brisbane I was fascinated by the large vessels heading in to berth. Listening to the chatter on the radio I was reminded of a more gentlemanly era of travel. Having spent my childhood around the ships that Dad worked on I'll always have a soft spot for these towering masses of steel that circle endlessly around the globe. We have AIS equipment which allows us to identify the vessels around us. Just as we reached the top of Firestone Passage near Caloundra GW spotted Rainbow Warrior. Yes, Greenpeace was out and about in their ugly but some how elegant sailing ship. It dwarfed us!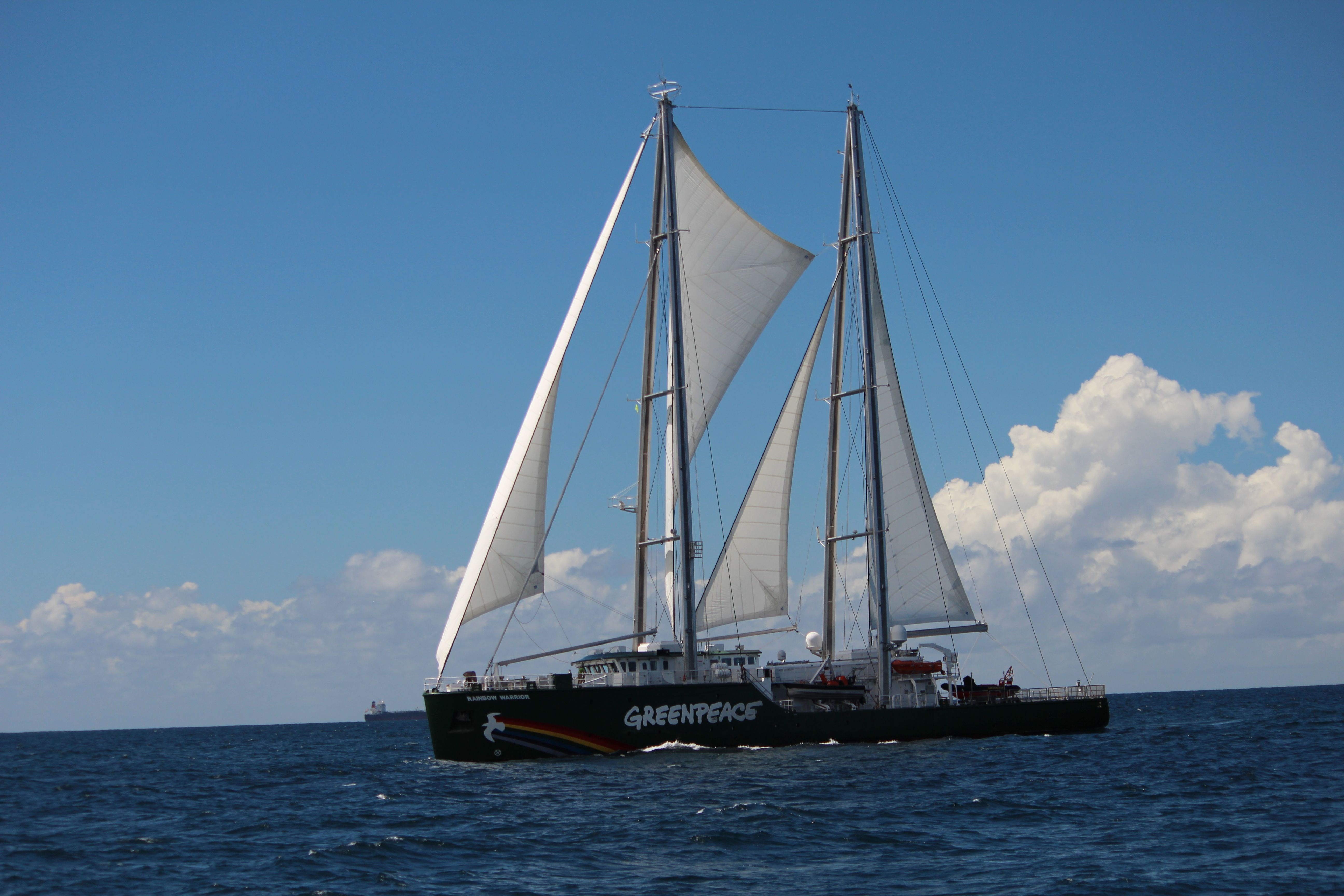 Not long after that brief encounter the winds died. It didn't matter what we tried, by 2 pm it was obvious we weren't going to make Wide Bay Bar so we headed instead for Mooloolaba and found a lovely little spot to anchor off the beach. More play time for Zeus and then around 5 pm the paddlers, rowers and outriggers arrived. If I needed any inspiration for my latest hero I didn't have far to look. The ageing warriors rowing the surf boats even took time out to wave for the photo.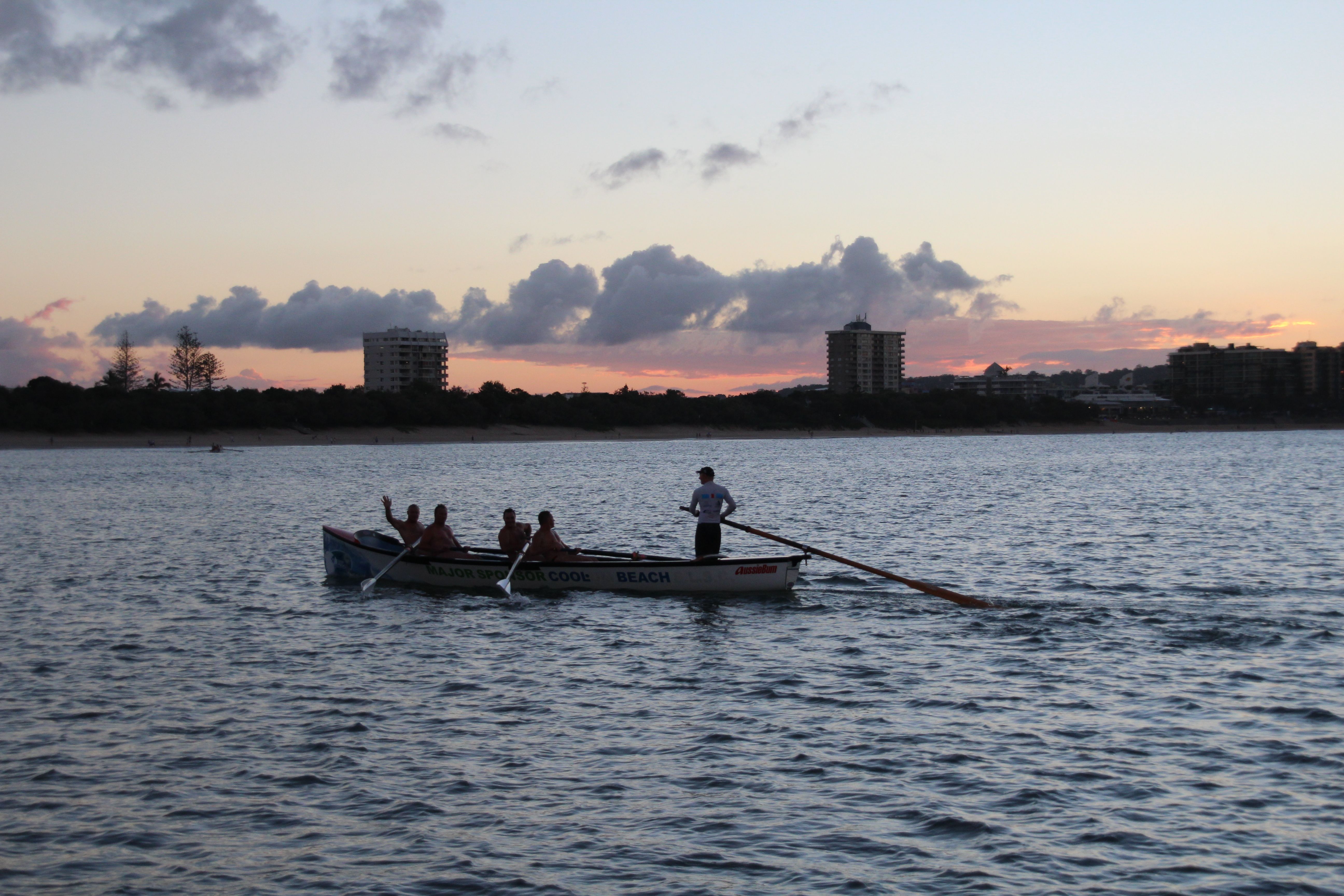 For dinner we christened our Baby Q Webber and the beef was delicious! (Although I may need to fine tune my cooking schedule for veggies as crispy black sweet potato probably didn't add much to the meal…)
And then the sunset 🙂