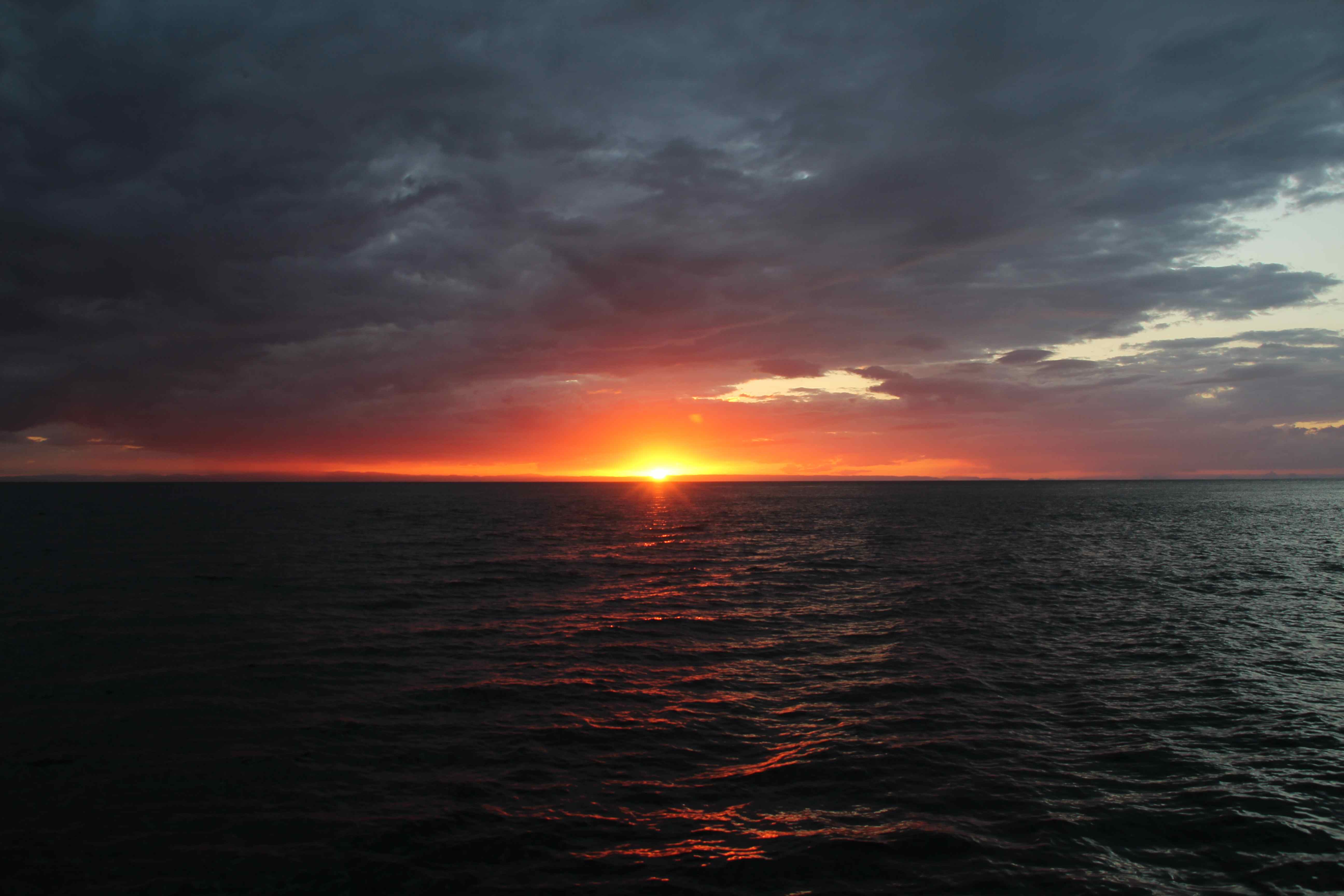 Well that's a relief! Day One is under our belts (or is that under our keel?). After a mad dash to the airport to drop off the hire car, followed by  a journey back to Manly on Brisbane's trains (entertained by Margareta Osborn's fabulous 'Hope's Road' on my iPhone), good friends came to throw our lines and wave us off. With a following wind we managed an average boat speed of 7.8 knots and a top of 9.5 knots (the retentive pilot part of me is still doing calculations…) and made good time to our first anchorage.
Zeus survived a trip ashore in the inflatable and was ecstatic to find himself on a beach with sticks! Staffie heaven apparently. Dinner was delicious and I've discovered we have a better internet connection now than we had in the marina at Manly. ( Not to mention more TV stations that we had in Brisbane.)
GW suggested that I should do a giveaway on the blog to celebrate our adventure and when the man's prepared to dig into his wallet I don't say no! So, here's the deal. Over the next four weeks, whether we make it all the way to Cairns or not, I'll post five photographs of Zeus's memorable places. All you need to do is work out where he is and by Friday 26th April, send me an email via the contact form on this blog with the correct answers.
Your reward for following our journey? One randomly drawn winner will receive a signed Advance Review Copy of Half Moon Bay. You'll have it three weeks before the real deal hits the shelves on 22nd May, 2013. For one runner up – also randomly drawn – I'll send a signed copy of the new version of Burning Lies.
So you've seen my obligatory sunset – because I can never get enough of the start and finish of the day.
And below is the first of the competition photos. This one's easy!