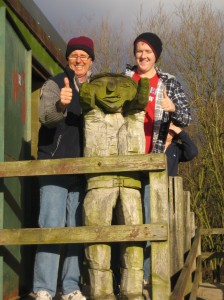 Ok, I'll admit it. I'm a sucker for a guy who's good with animals and children. One of the highlights of our trip to the UK was seeing GW with our niece, Hannah, and more particularly, our nephew, Jack.
My husband has always maintained he's allergic to children, but his actions belie that claim. Like most good men he's only slightly removed from adolescence himself and loves nothing more than playing practical jokes and generally running amok. (If he'd tried letting their air mattress down one more time I think they would have taken serious action against him…)
Jack, though only sixteen, is slightly taller than his uncle and weighs a touch more as he's a rising athletics star, but in so many other ways they are amazingly similar. GW's hair may have softened to silver, but he too was a carrot top as a child (indeed when we married!). They walk with the same little wiggle and they looked frighteningly similar dancing to Beyonce on Wii… GW's accent is always broader when he's back amongst other Mancurians so they sound the same. Although they've spent very little time together, many of their small mannerisms are similar – genetics have a lot to answer for!
Probably one of the most enduring memories for me will be GW and Jack cooking dinner. Being thoroughly modern British guys, the iPad, with Jamie Oliver's Basic Risotto Recipe, was propped on the counter for guidance:-)
A couple of lads in the kitchen cooking up a storm is always going to make my heart melt. That they produced a delicious risotto was a bonus. Even more special was hearing last night that Jack cook risotto for dinner for his Mum over the weekend. Champion!!
The hero in my current WIP is a good cook. Art imitating life perhaps? Is the ability to cook a prerequisite hero quality for you?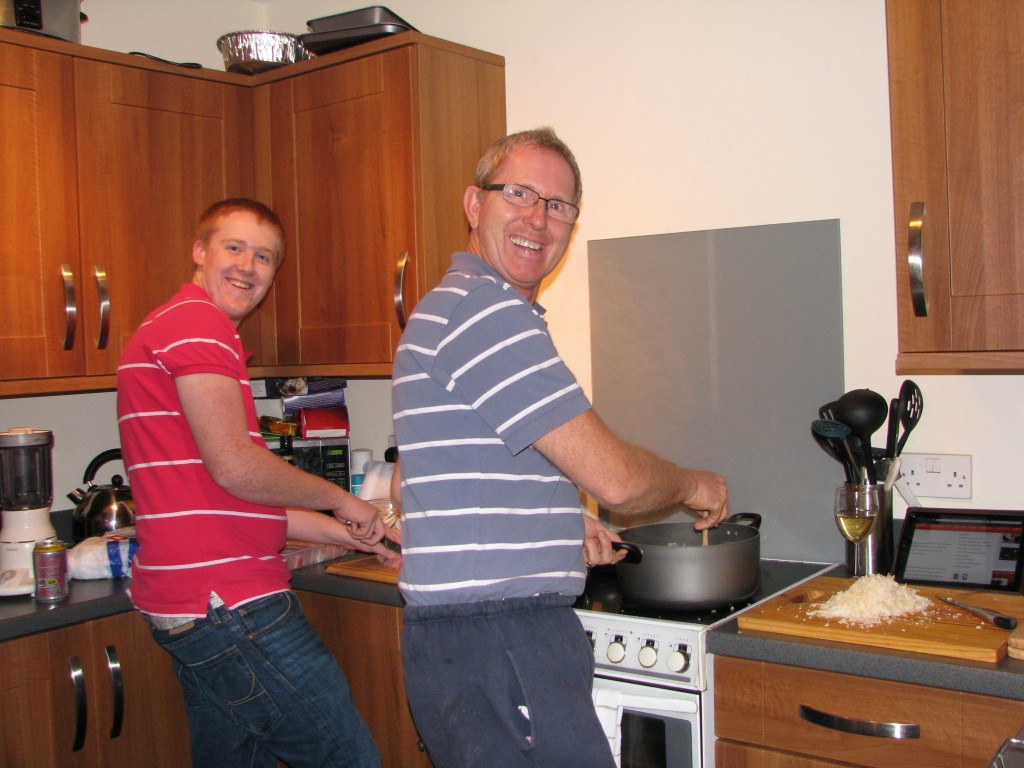 And Jamie Oliver's Basic Risotto Recipe was their inspiration.