Fifteen years ago when I first landed at Dunk Island, a tiny slice of paradise half way between Cairns and Townsville, I was a newly qualified First Officer on a Twin Otter. I was mesmerised by the azure water, the tropical gardens and the tiny sunbirds nesting underneath the roof of the bush terminal. Capt Rod marched through the bush track to the main building, me clutching a pile of manuals in my arms stumbling along in his wake as I tried to take it all in. Half an hour later with a smoked salmon bagel and a banana smoothie on the table, the lagoon stretching away to the north, and the heat of the tropics soaking into me I tried to concentrate on fuel burns and engine systems. Fat chance of learning anything that day!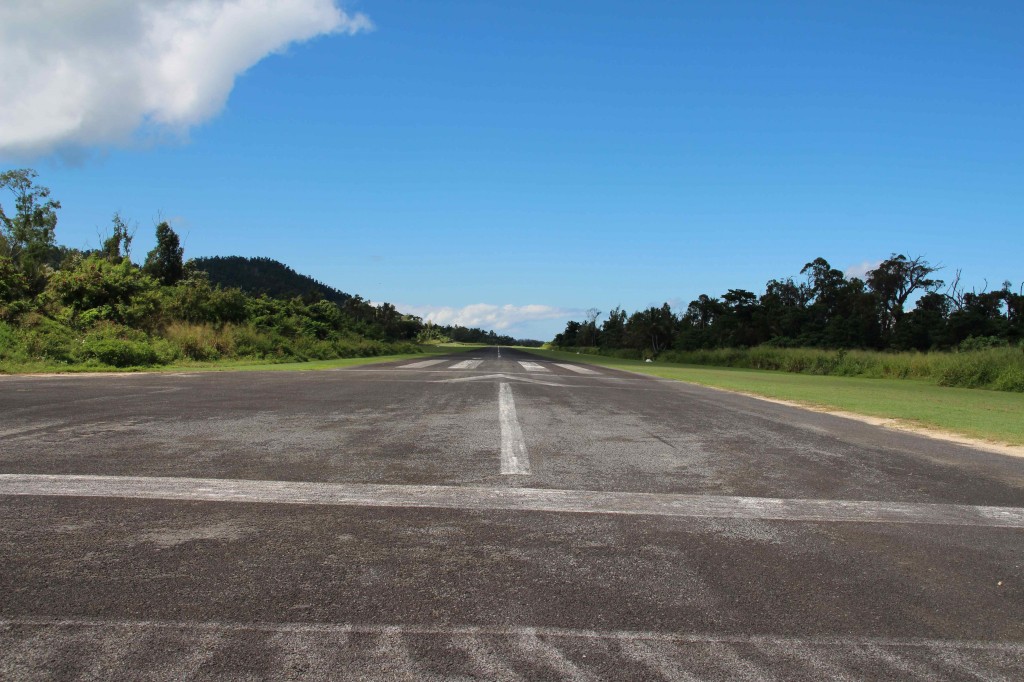 It began a love affair with Dunk Island which I'm sure will never die. We've sailed around it many times when we raced beach catamarans from Mission Beach. I've lain in the luxurious spa retreat, in that half-awake state induced by a deep tissue massage, listening to the water trickling down from the hill. We've stood at the top of the peak and glimpsed Mt Bartle Frere through the clouds. We've combed the beach and remembered Edmund Banfield's gentle story, 'Confessions of a Beachcomber.' Yesterday we sailed into the near-deserted to lagoon to visit the island again.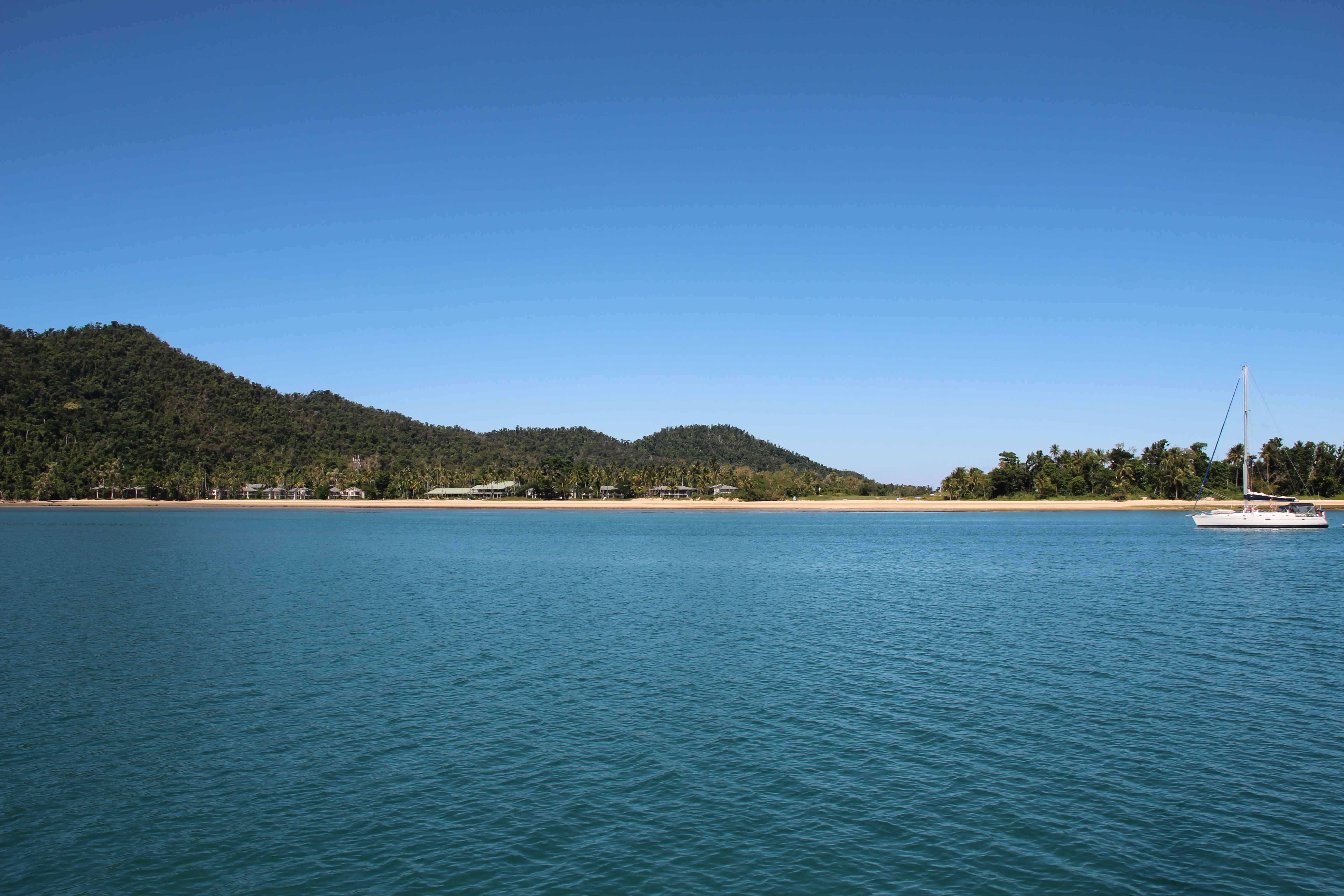 Its mighty trees, with missing limbs and new growth, are a reminder that it continues to endure no matter what the weather inflicts on it. Just over two years ago Cyclone Yasi literally tore the resort apart and buried it under a deluge of sand and water. Today the rebuilding is slow. The camp grounds are ready for action and the jetty is almost in working order. The airstrip is still there waiting for visitors. What struck me most was the resilience of the natural environment. The bones of the wonderful gardens are still there. They need a spa treatment, a haircut and a massage, but it wouldn't take much to bring them back to their glory.
I hope that Dunk Island welcomes guests again soon because the view north over the lagoon is guaranteed to soothe even the most stressed of souls.